High security for metal lids
Heat-curing PVC foams - resistant to many chemicals
Phthalate-free PVC foam suitable for food packaging
Room temperature curing PU foams
Metal covers seal perfectly with PU foam or PVC foam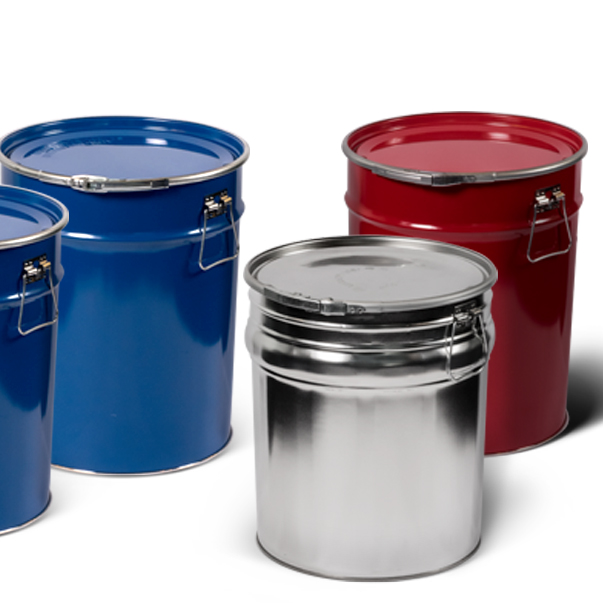 Lids for metal packaging of black plate, tin plate, or steel are sealed with FERMAPOR® K31 sealing foam, to protect from leakage from within or contamination from without.
The use of FERMAPOR® K31 as a sealant allows packaging to reach the highest UN classification for steel drums and metal hobbocks. Polyurethane-based sealing foam has been used for years by the leading manufacturers of metal packaging.
As an alternative, we also offer our single component PVC plastisol FERMAPOR® DD980 for sealing tin lids.
The phthalate-free FERMAPOR® DD980 PVC Plastisol is approved for food packaging by EU regulation No. 10/2011 Therewith they also fulfil the requirements of the German LFGB (according to §§ 30 and 31 part 1 of the food and fodder laws), judging by the guidelines laid down by the EFSA (European Food Safety Authority). They are used as lid sealants for metal canisters in direct contact with liquid aqueous, acidic, fat-containing and dry foodstuffs.