Come wind, come weather
Solutions for the PV and solar thermal industry
Potting of PV module connector boxes
Sealing of power inverter housings
Gluing of module frames
Closest to the sun.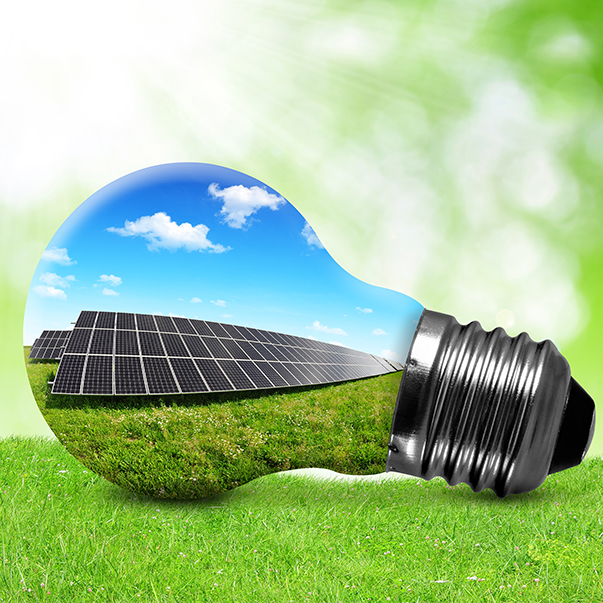 Photovoltaic assemblies to turn solar energy into electrical energy and solar thermal modules place the highest demands on the sealant, glue and potting materials they use. For they are installed as much on storm-wracked coasts as in scorching deserts or on the roofs of huts at frosty alpine heights. There they are exposed without protection to extreme atmospheric influences, enormous temperature fluctuations, high wind loads, ice and brine.
At the same time, industrial production techniques are needed for the high volumes required to answer to the immense pressure on costs within the solar sector.
With SONDERHOFF SYSTEM SOLUTIONS (S3) machine, material and subcontracting solutions with the FIP(FG) technology are available, allowing you technical and process production advantages in this competitive industry. This goes for the production of solar thermal modules as well as for photovoltaic modules, their connector boxes as well as for the power inverter unit housing and its contents.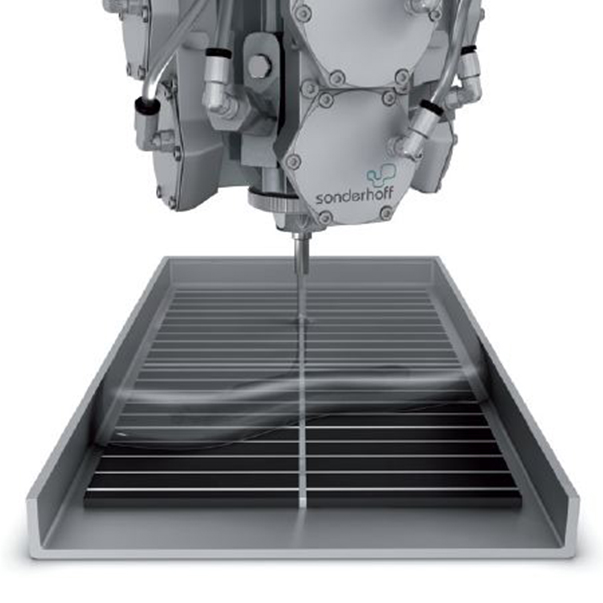 With Henkel to a sustainable future
Photovoltaic plants are designed for a lifespan of at least 15, often for more years. To guarantee suitably sustainable use and economical operation of these plants, all components must stand up to this timespan – a challenge many underestimate.
Henkel with its machine and material systems and many years of experience can offer reliable solutions here – just ask us!

After installation, the PV modules and solar thermal modules must be so tight that moisture, dust, harmful media or temperature-induced influences do not stand a chance. Sonderhoff has the right sealing systems for this! PV inverter housings are safely sealed with the 2K foam seals FERMAPOR K31. With the 2K silicone encapsulation FERMASIL, PV junction boxes are shed in such a way that the sensitive electronics is perfectly protected against weather influences. Plastic corners, solar glass and aluminum floor plates of the solar thermal modules are permanently bonded with the 2K polyurethane adhesives from Henkel.
Sealing, gluing and potting from a single source
With SONDERHOFF SYSTEM SOLUTIONS (S3) you get everything from a single source, from material systems to mixing and dosing systems to contract manufacturing.
As process experts, we offer OEMs and suppliers individual advice on automation and application technology. Our material solutions with different properties include foam seals based on polyurethane or silicone as well as systems for gluing and potting. We support you with application-technical advice from the construction phase of the components to the fully automatic material application with FIPFG technology.
Alternatively, our contract manufacturing service gives you the option of us taking on the sealing, gluing or potting of your components directly for you, from the sampling of prototypes and small series to large-scale production.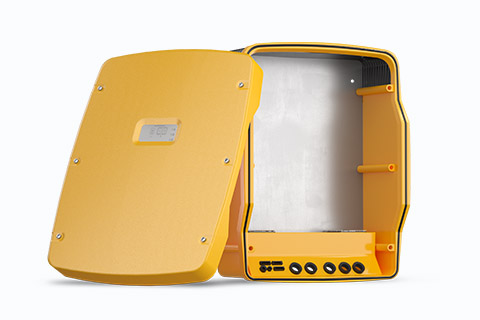 Sealing of PV-Inverter housings
Photovoltaic systems for converting solar energy into electrical energy as well as solar thermal systems have to work safely for many years, even under extreme environmental conditions. They are installed in stormy coastal locations as well as in the desert or in alpine mountain huts. This means that the sealing, adhesive and potting materials used are subject to the highest demands to protect against enormous temperature differences, high wind loads, ice water as well as salt water.