Customized material systems
Sealing of HVAC housings
Fully automatic material application

Protection against moisture, corrosion and dust

Cost savings through the use of FAST-CURE foams
Customized system solutions for sealing of HVAC housings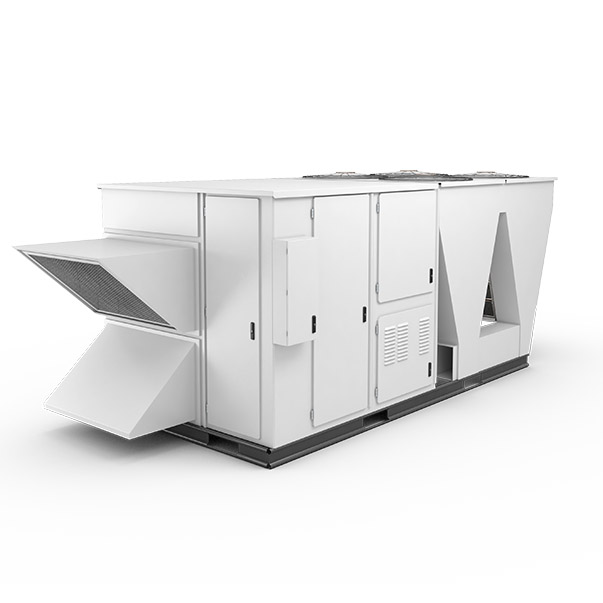 A powder coating gives the HVAC housing permanent corrosion protection for outdoor installation. Our polyurethane foams generally exhibit very good adhesion properties to powder coated surfaces.

On stainless steel surfaces, good adhesion is achieved by pretreatment with primers, plasma or flame treatment.
The reference material presented has been used by leading HVAC manufacturers for many years, and is tried and tested. We can also adapt our FERMAPOR K31 two-component polyurethane sealing foams to meet your component requirements. Influencing factors include pot life until start of foaming, curing time, the viscosity, hardness and adhesion properties.
Thanks to the mixed-cell foam structure, the closing forces when installing the foam gasket are low. It compensates for component tolerances when sealing and has a high resistance to changing temperature differences.
Customized system solutions for sealing of HVAC housings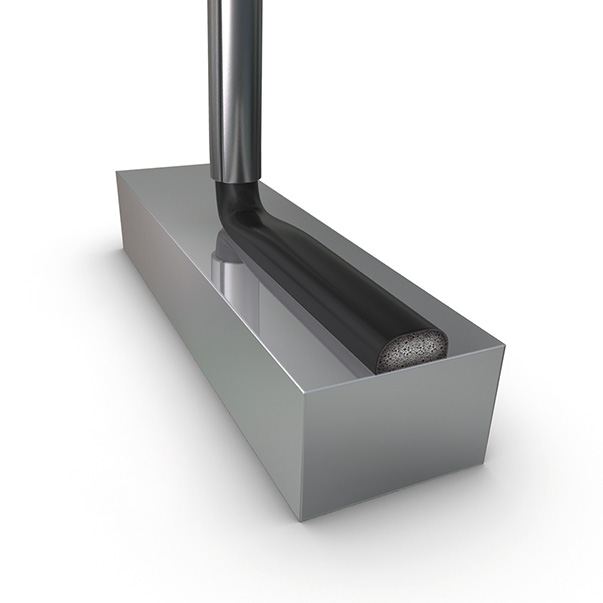 We carry out developments individually for your specific requirements
HVAC housing panels and service doors sealed with FERMAPOR K31-A-­6045-2-B-MX and BN-4 (B-component) polyurethane foam achieve high IP protection ratings in the overall construction, including the foam gaskets, depending on the component design and foam system.
The low hygroscopicity of the foam gasket offers protection against the ingress of rain, dust, snow and ice in the HVAC housing and protects the air conditioning and electronic units against corrosion.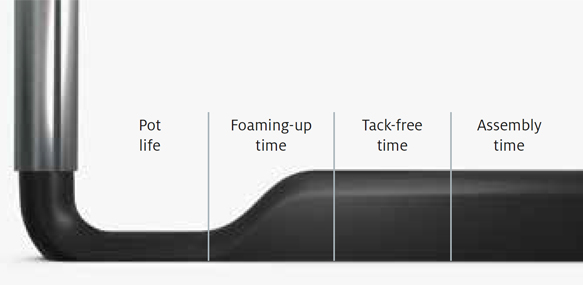 The different reaction phases of the sealing foam in the chronological sequence
| | | |
| --- | --- | --- |
| | | Sealing of HVAC housing panels and service doors |
| | | FERMAPOR K31-A-6045-2-B-MX |
| | | FERMAPOR K31-B-4 |
| Mixing ratio | | 4 : 1 |
| Pot life time | | 28 sec. |
| Tack-free time | | 3 min. |
| Viscosity of the A component | | 56,000 mPas |
| Density of the foam | | 0.28 g/cm³ |
| Hardness (Shore 00) | | 55 |
| Temperature resistance | | from -40 to + 80 °C |
In addition to the reference products, we develop material systems according to your individual requirements. Influencing factors include pot life until start of foaming, curing time, and the viscosity, hardness and adhesion properties.
Repeated opening and reclosing of HVAC housing panels and service doors with constant sealing effect
Due to its excellent resetting ability, the mixed-cell foam structure of the polyurethane gasket can still be compressed even after years (tested according to DIN EN ISO 1856­). This allows frequent opening and re-closing of the service doors of HVAC systems for maintenance purposes, while maintaining a consistent sealing effect of the foam gasket.
Cost savings can be achieved by alternatively using FERMAPOR K31 FAST-CURE foams. They offer short curing times along with rapid further processing of the HVAC housings through to final assembly. Intermediate storage of components to allow curing of the foam gaskets is therefore minimized.
The video shows the polyurethane foam seal FERMAPOR K31 in cross section - first in the uncompressed state, then 50 % compressed, so that the sealing function of the seal is given.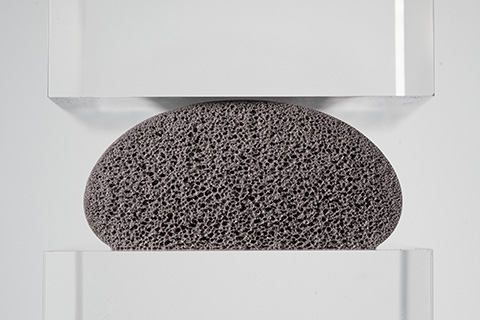 Cross-section of a polyurethane foam bead – unpressed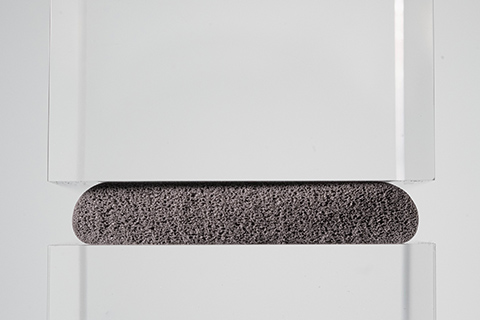 Cross-section of a polyurethane foam bead with 50 % compression

DM 502­ mixing and dosing system with 3-axis linear robot for the application of sealing foams to HVAC housing components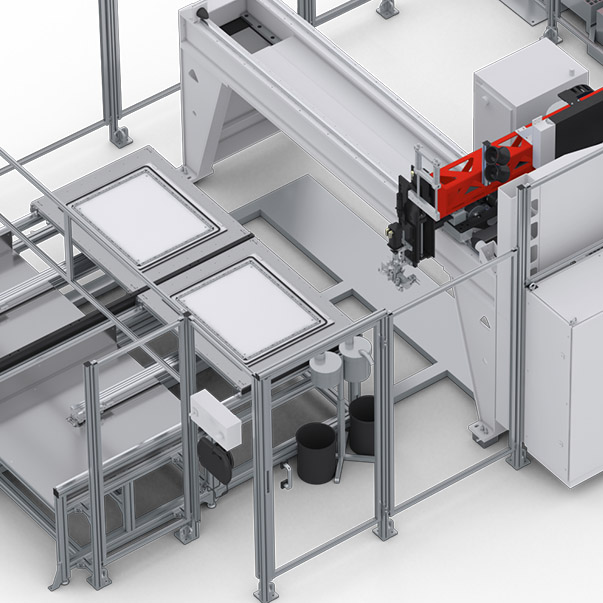 Flexible and fully automatic –
according to your requirements
As process experts, we support you with tailored advice for the automation of your manufacturing processes. To achieve this, we offer numerous configuration and equipment options for semi-automatic or fully automatic production systems.
The reference configuration shown here for the application of sealing foam to HVAC housing components and service doors consists of the DM 502 mixing and dosing system with a 3-axis linear robot and the WT 1-LEVEL shuttle table. Parts are picked up and processed in continuous shuttle mode in one plane.
Alternatively, we can offer the WT 2-LEVEL shuttle table with pick-up plates operating in shuttle mode, one above the other in two planes.
The highly efficient LR-HE plus 3-axis linear robot used or, alternatively, the highly dynamic LR-HD ensures that the MK 800 PRO precision mixing head is repeatedly guided accurately over the component. At the same time, the mixing head applies the sealing foam to the pre-programmed contour fully automatically with high dosing accuracy. After the dosing cycle, the coupling point of the foam gasket closes seamlessly and is therefore almost invisible. The applied material foams, expanding to several times its original volume, and forms an elastic soft foam gasket with the desired foam hardness at room temperature.
This consequently ensures that the contours of the HVAC housing components are seamlessly sealed by the precision processing and true-to-contour application of foam using our fully automatic mixing and dosing machines. The dosing system can also be operated easily and intuitively without the need for extensive training. Thanks to the automatic logging of dosing program data, all process data can be traced and evaluated by the machine operator via the CONTROL 2 operating panel while production is running.
In all solutions, our main focus is on extremely reliable, fail-safe plant engineering, minimized maintenance times and consistent dosing quality.