UL 94 listed
FERMAPOR K31
FLAME PROTECTION
Fulfils US fire protection norm UL 94 V-2
Low flammability
Self-extinguishing
FERMAPOR K31 FLAME PROTECTION
...low flammability foam seals for indoor and outdoor use
The FERMAPOR K31 FLAME PROTECTION polyurethane foam seals fulfill the US fire safety prescriptions according to UL 94 V-2 by the independent organisation Underwriter Laboratories.
This means that foam seals with flame protection are self-extinguishing when exposed to flame. Burning sealing material, which could still cause a fire, does not drip off; the fire goes out.
The low flammability of FERMAPOR K31 FLAME PROTECTION foam seals are used both indoors and out, where the strict US fire protection stipulations for the sealing of metal switch cabinets and electronics housing are in force.
FERMAPOR K31 FLAME PROTECTION systems are also applicable in many other situations, for example, in the automotive, household appliances, lighting and packaging industries, where strict flame protection is also prescribed.
The characteristics of FERMAPOR K31 FLAME PROTECTION systems have several advantages for you: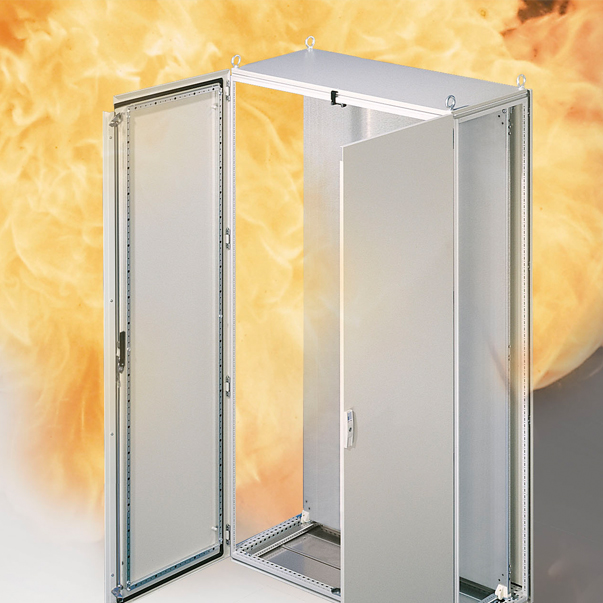 FERMAPOR K31 FLAME PROTECTION fulfills US fire protection norm UL 94 V-2.
High flame protection (self-extinguishing without burning drips)
Fulfill US testing norms UL 50E for switch cabinets and electronics housing and UL 508 for the safety of electrical switching devices
Protection from the effects of weather: Dust and rain, spray and jet water
Well suited to indoor and outdoor use
Good elastic recovery of 95 %, tested in accordance with DIN EN 1856
Very good adhesion to most powder coatings, as on other substrates given the correct prior treatment
Fully automated and rapid application of the polyurethane foam seal, with seamless join