The new DM 502 / DM 503 / DM 504
The new generation of dosing machines for maximum process stability and maximum reliability
The sensors installed in the DM 502 dosing machine and the MK 825 PRO precision mixing head, for example, measure a wide range of data for the seamless monitoring of and compliance with critical process parameters, e. g. temperature, degree of air loading, sensor-monitored axial position of the agitator shaft, automatic control of stroke adjustment in the nozzle shut-off system DVS 3, and sensor-monitored needle positioning of the dosing valve.
This provides the machine operator with a comprehensive database on the entire FIP (Formed-In-Place) application process. This enables fast and precise data analysis for optimized process evaluation and control, as well as predictive monitoring of the material application processes and the preventive maintenance of wearing parts.
In addition to improved evaluation options, the new mixing head achieves outstanding dosing and process quality for even better results. In order to ensure an optimal application process at all times and higher machine availability, important machine parameters can be made measurable by integrated sensors on the new DM 502 dosing machine and the MK 825 PRO precision mixing head.
This makes the DM 50x machine generation the modular and flexibly configurable platform for implementing individual and simultaneously efficient, highly productive, highly reliable and correspondingly economical manufacturing solutions for simple to complex requirements.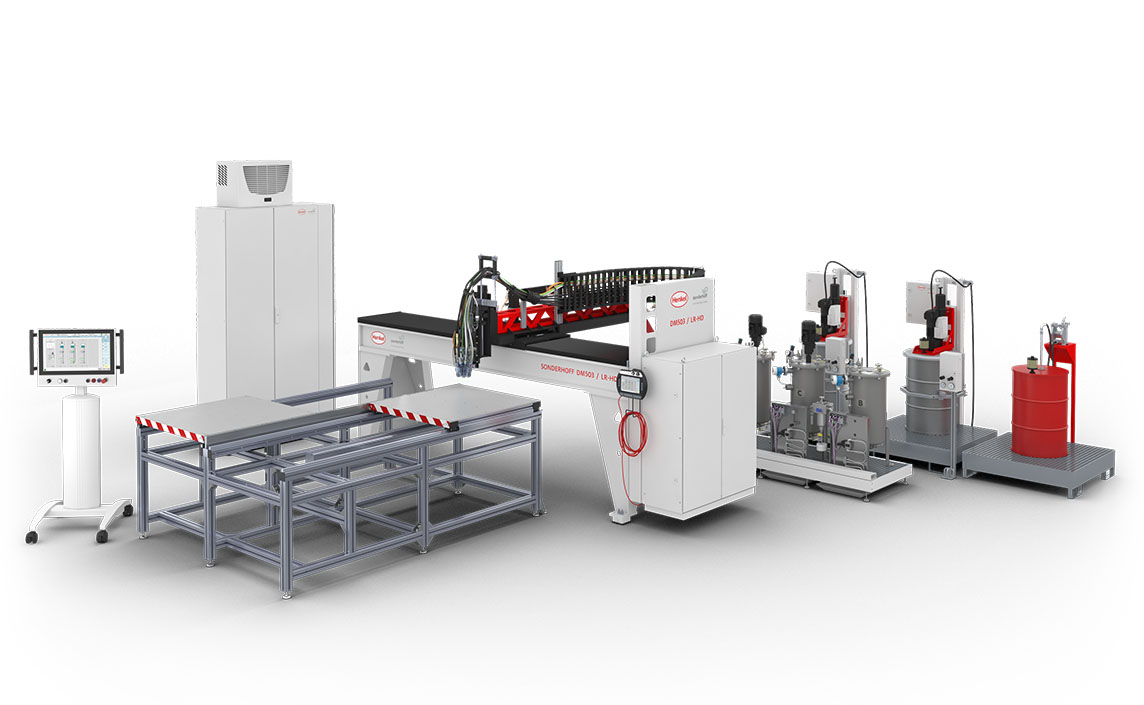 The new DM 50x at a glance
Automated System Solutions for Advanced Material Dosing
In order to optimally design a manufacturing process, component processing, automation and control must be optimally coordinated with one another. This requires a lot of experience and the highest level of precision in detail.