Closed-cell polyurethane sealing foams
FERMAPOR CC
Very low water absorption at attractive material costs
FERMAPOR CC
Tailor-made polyurethane closed-cell sealing foam system for growing requirements
FERMAPOR CC material systems are addition cross-linking 2-component systems for the manufacture of soft polyurethane foams. The main elements of the A component are polyfunctional alcohols, the polyols. The B component consists of the aromatic MDI isocyanate and its derivatives.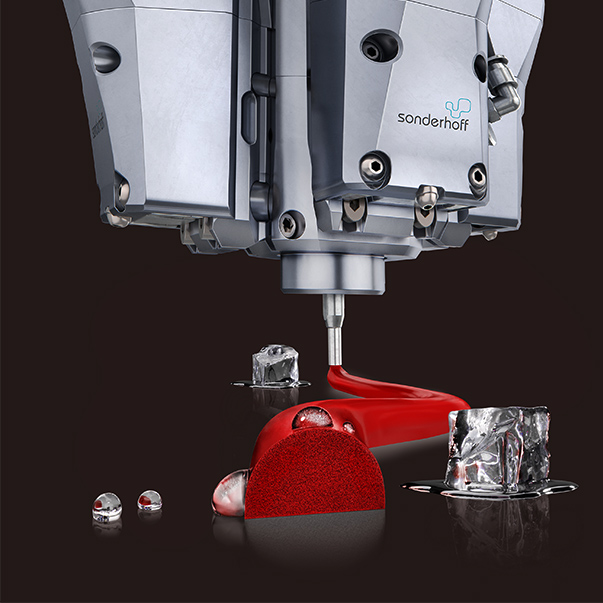 Low water absorption even for damaged surfaces
FERMAPOR CC with its smooth, slightly shiny surface gives an optically high-quality appearance. Its foam structure has very fine cells, is impermeable and extremely uniform.
Even if the surface should become damaged during application, practical trials and laboratory tests have shown that there is only a marginal change in water absorption.
Usual processing conditions - typical polyurethane
As soon as the foam has completely hardened, it can be used for applications with high sealing and quality requirements. The operating temperature range lies between -40° to +80 °C, and in the short term even up to +160 °C dependent on the test conditions, and is tested under real conditions appropriate to the application.
The exact hardening time is dependent on external factors such as temperature, humidity, and sealing dimension and it is also evaluated specifically for the sealed part.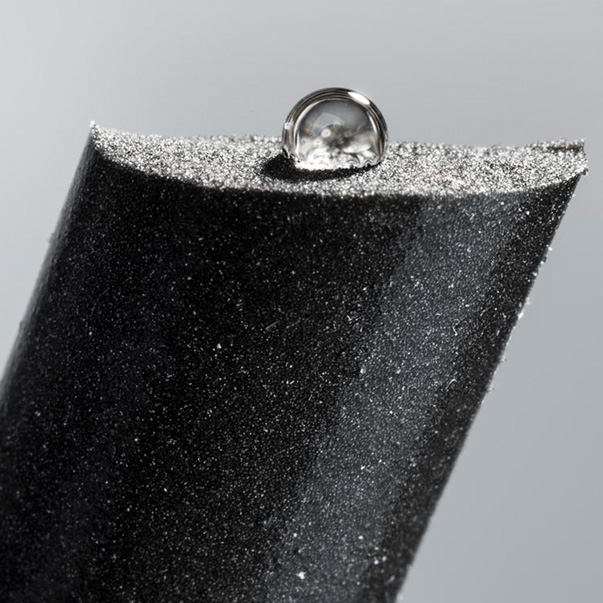 Proven and new benefits - typical polyurethane
Predominantly closed-cell, therefore very low water absorption
Ice water resistant at water temperatures up to 1 °C
No oven or humidity necessary for curing
Very robust, mounting-proof sealing surface
Low water absorption even after damage to the sealing surface (e. g. cracks)
Cost effective polyurethane alternative to 1-component and silicone applications
Formulation can be customized like mixed-cell 2-component PU
Thixotropic and half-thixotropic formulations available
Shrinking is no more possible
Meets the standards REACH, EC Regulation 1907/2006, RoHS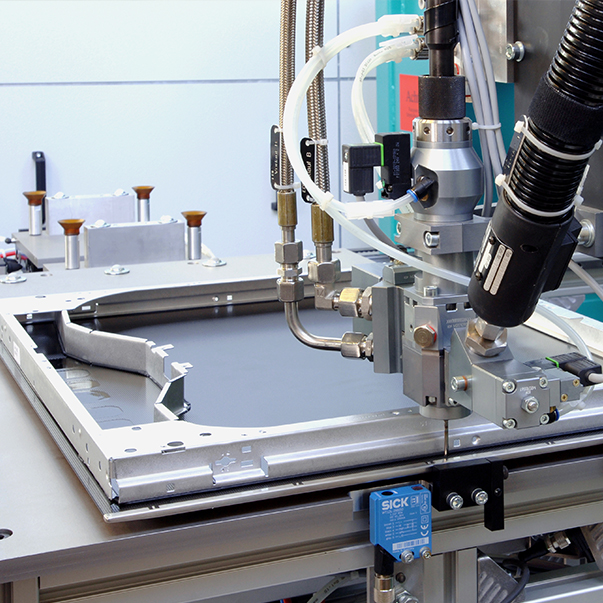 Diversity of formulations - typical polyurethane
Because FERMAPOR CC is formulated on a polyurethane basis, the know-how based on over 1,000 polyurethane formulations from Henkel is available for the variations of FERMAPOR CC.
Our extensive experience in developing customer-specific material systems is also completely used for this new material system. Feel free to contact us; we will be pleased to develop the suitable material solution for your requirement.
The exact interaction of different setting parameters and additional functions of the mixing and dosing machines, the exact matching of the component and FERMAPOR K31 foam seal in the overall design and the correct choice of material are what make a truly reliable seal of industrial components for the most diverse applications against moisture, dust and other environmental influences possible.
FERMAPOR CC - Processing Information
FERMAPOR CC systems are processed with 2-component medium-pressure SONDERHOFF mixing and dosing machines from Henkel. The recommended processing temperature is +23° +/- 5 °C. Generally, FERMAPOR CC components have a shelf-life for at least 6 months at storage temperatures from +10° up to +40 °C.
PHYSICAL AND CHEMICAL PROPERTIES
Property
FERMAPOR CC
Appearance
black, other colours on request
Hardness
from 40 to 70 Shore 00
Compression resistance (25 % compression)
> 20 kPa
Bulk density
from 0.30 g/cm3 to 0.50 g/cm3
Temperature resistance
from -40 °C to +80 °C (short term up to +160 °C)
Tensile strength
from 150 kPa to 500 kPa
Elongation at break
100 % to 150 %
Resilience (compression set)
> 95 % dependent on the test conditions
Water absorption
< 10 % (material is already waterproofed)