Potting systems for the production of molded foam parts
Production of molded foam parts such as connectors, cable grommets and battery fingers

System offering comprising material, machine and process automation

Protection against moisture, vibration and mechanical damage
Tailored potting systems for maximum product safety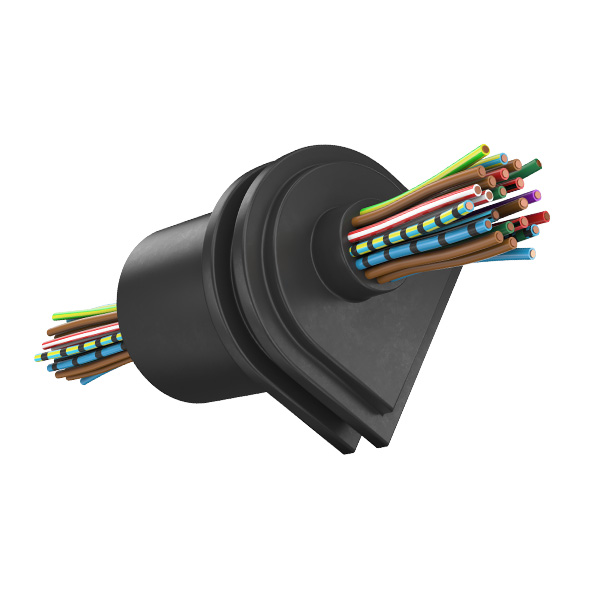 When it comes to the production of foam molded parts, we develop tailor-made solutions according to your requirements
For the production of molded foam parts such as connector plugs, cable grommets and battery fingers for electrical connections to the control devices, sensors, electrical consumers and advanced driver-assistance system, low foaming polyurethane potting is used.
To achieve this, a two-part or multi-part mold is automatically, precisely and reliably filled by our DM 502 mixing and dosing machine.
The 2-component reference material FERMADUR A-173-1-VP1 and B-81 (B component) is available for this purpose as a low-foaming polyurethane potting compound.
This system consisting of material, machine and process automation provides you with versatile and technically safe solutions for protecting electrical connections in vehicles against moisture, vibrations and mechanical damage.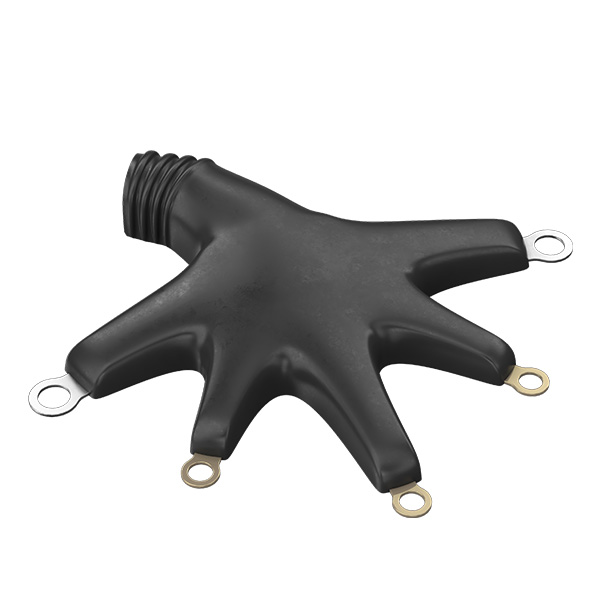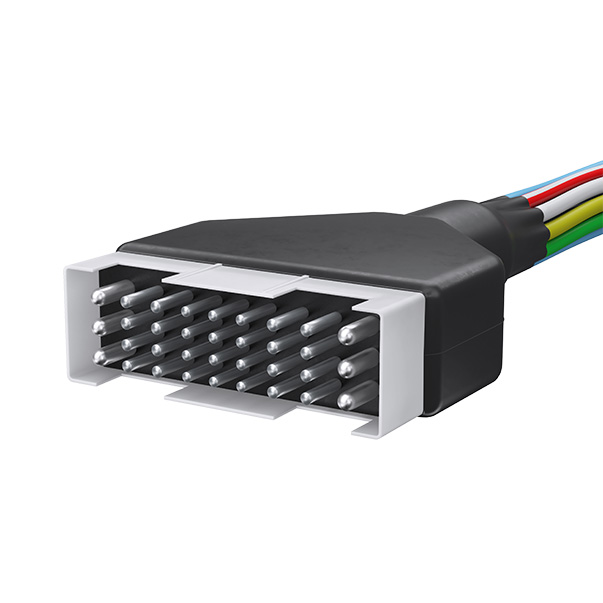 Potting systems for the production of molded foam parts
During the molding of a foam-in-place cable grommet, the material is also distributed into the spaces between the cable strands. This achieves excellent longitudinal watertightness, which prevents moisture from entering the interior from the engine compartment along the cable strands.
Our polyurethane potting for molding is characterized by excellent thermal insulation as well as high dielectric strength and heat resistance. There is also an optimal stiffness to-weight ratio. In addition, the molded parts are characterized by their excellent elasticity and abrasion resistance, even under continuous stress.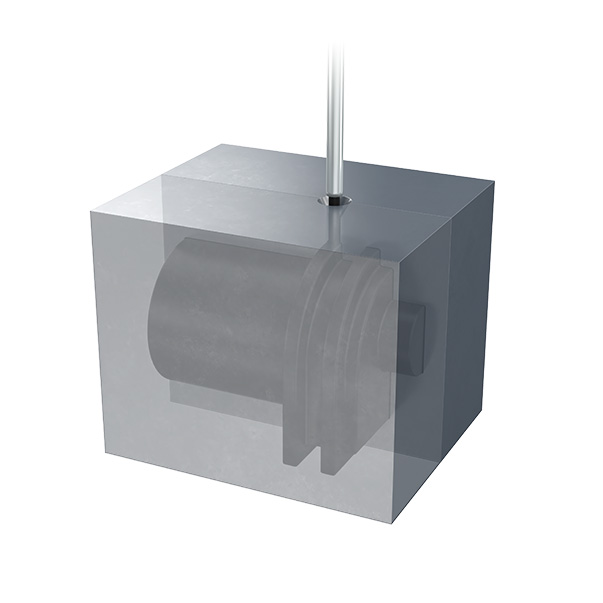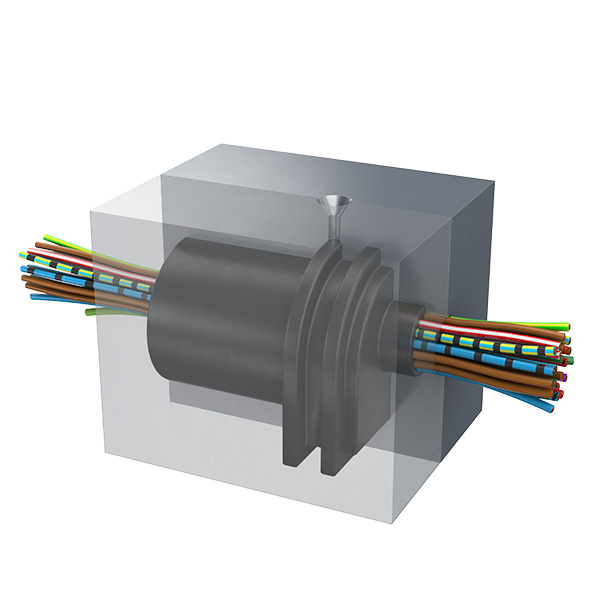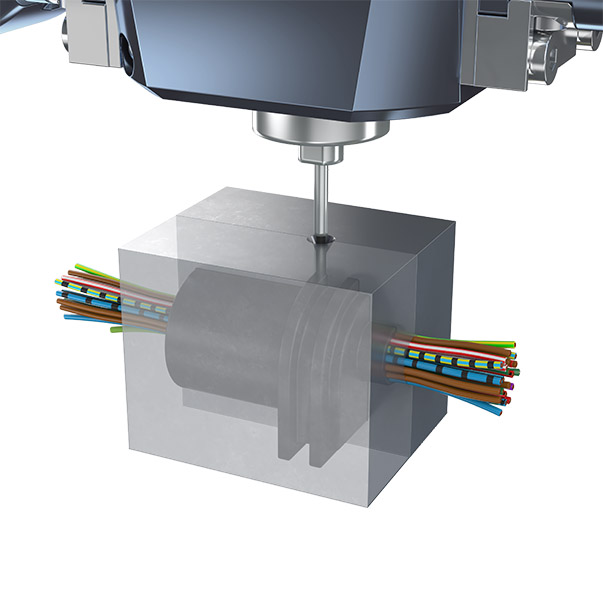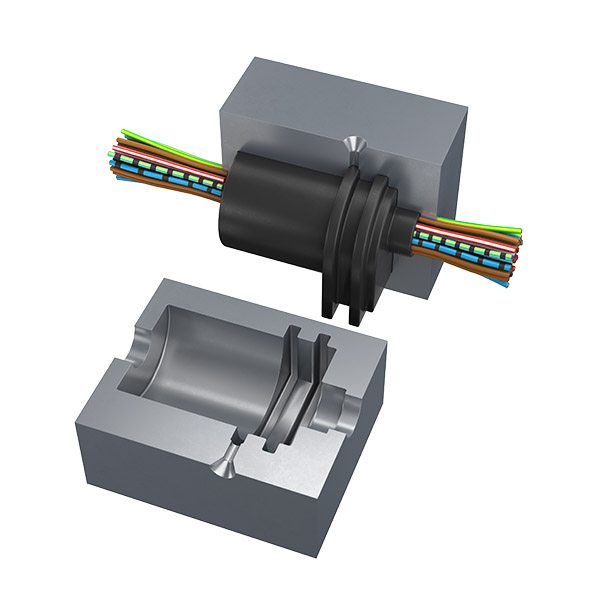 | | | |
| --- | --- | --- |
| | | FERMADUR-A-173-1-VP1 |
| | | FERMADUR-B-81 |
| Mixing ratio | | 2.5 : 1 |
| Pot life time | | 35 sec. |
| Tack-free time | | 3 min. |
| Viscosity of the A component | | 1,000 mPas |
| Density of foam | | 0.70 g/cm³ |
| Hardness (Shore A) | | 50 |
| Temperature resistance | | from -40 to + 80 °C |
In addition to the reference products, we develop material systems according to your individual requirements. Influencing factors include pot life until start of foaming, curing time, and the viscosity, hardness and adhesion properties.


DM 502 mixing and dosing system with 3-axis linear robot and shuttle table for precise filling of the molds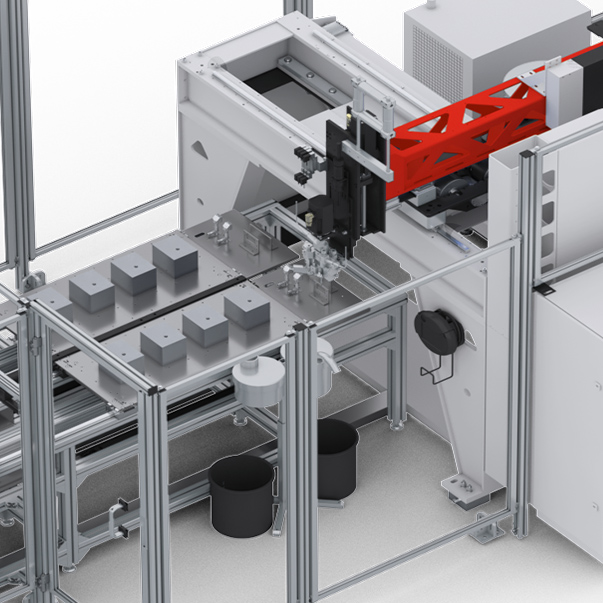 Flexible and fully automatic – fully in line with your requirements
Through our combination of individual material systems, customer-specific mixing and dosing machines and skilled process expertise, you receive solutions from us to address your technical and economic challenges.
As process experts, we offer you individual consultation for the optimal integration of fully automatic material application processes into your production. Here, you can select different configuration and equipment options for semi-automatic or fully automatic production systems.
The reference configuration shown here consists of the DM 502 mixing and dosing system with LR-HE plus 3-axis linear robot and WT 1-LEVEL shuttle table. The production of molded foam parts is carried out by filling the mold with PU potting material with the two pick-up plates in continuous shuttle mode in one plane.
The CNC-controlled MK 800 PRO precision mixing head of the DM 502 mixing and dosing machine automatically, precisely and reliably fills the mold with the dynamically mixed 2-component polyurethane potting compound. The filled material expands slightly, and the foam-in-place part is produced in the shape specified by the mold.
After the material has cured at room temperature, the foam-in-place components can be removed from the mold for further processing in the manufacturing process. The mold is tempered to accelerate this curing process.