A brilliant impression – without pressure
Solutions for the print industry
Seamlessly cast coating
Very dimensionally stable and concentric print rollers
Brilliant print impression
Brilliant print quality which inspires.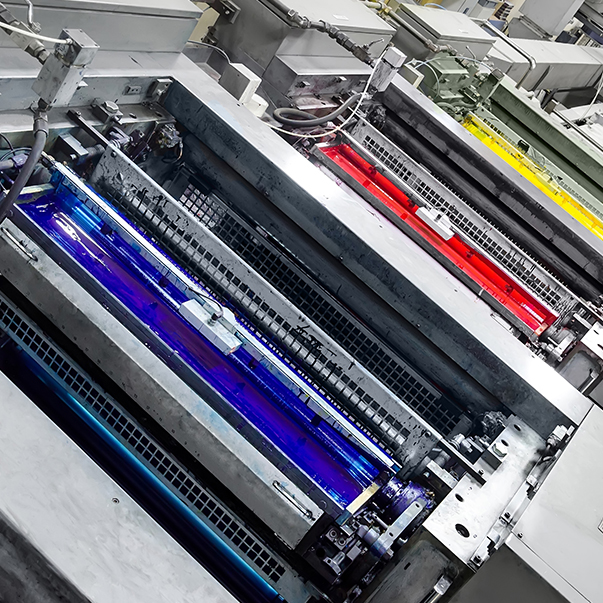 Frequent replacement of print rollers due to different sized printing plates leads to expensive downtime of the printing machine. That's why the graphics industry uses coated print roller sleeves of various sizes and qualities for flexographic printing on foils, cardboard packaging and paper. The sleeve is easy, fast and affordable to replace, with the printing plates simply applied to the surface.
The 2-component polyurethane casting resins FERMADUR are used for the rotation casting of print roller sleeves and generate a seamlessly cast coating. This ensures dimensionally stable, highly concentric print rollers, which are crucial for constant register accuracy. The printing inks end up precisely on top of each other, creating a brilliant print image. In addition these casting resins are resistant to solvent-based printing inks and detergents.
The result: reliably reproducible print quality, maximum productivity and greater process stability in the printing plant with FERMADUR rotation casting resin.