Sealing of vacuum cleaners
Fully automatic material application

Protection against moisture and corrosion

Seamlessly closing foam seal
A vacuum cleaner is only as good as its seal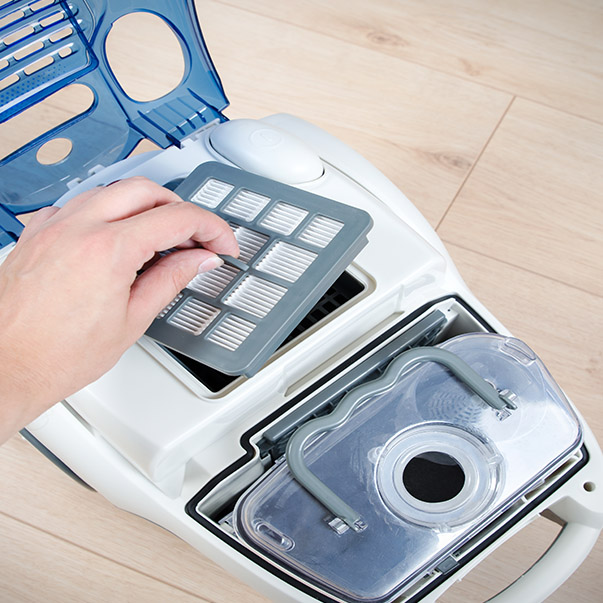 Sealing, bonding and potting systems for high-quality household appliances such as vacuum cleaners have to satisfy a wide range of requirements. These make a decisive contribution to functionality and safety – and therefore user satisfaction.
As a rule, in a commercial vacuum cleaner, the air that is drawn in is fed directly into the air-permeable dust bag. This filters the air and collects dust at the same time. Bags made of multi-layer filter paper or non-woven bags, for example, are commonly used. The smallest particles are separated from the air by the electrostatic attraction of the fibers. The finer the paper filters or synthetic fibers, the greater the specific surface area and the better the separation effect.
After the dust bag, the air flows through a HEPA filter, which separates even finer dust. The filter must have a secure filter seat to ensure that the intake air will not flow past the filter due to leakage thus releasing dust residues unfiltered into the room air.
However, even the best fine dust filter cannot prevent this if the filter seat leaks. With the polyurethane-based FERMAPOR K31 foam gaskets, component tolerances are compensated for during sealing and therefore an optimally tight filter seat is achieved.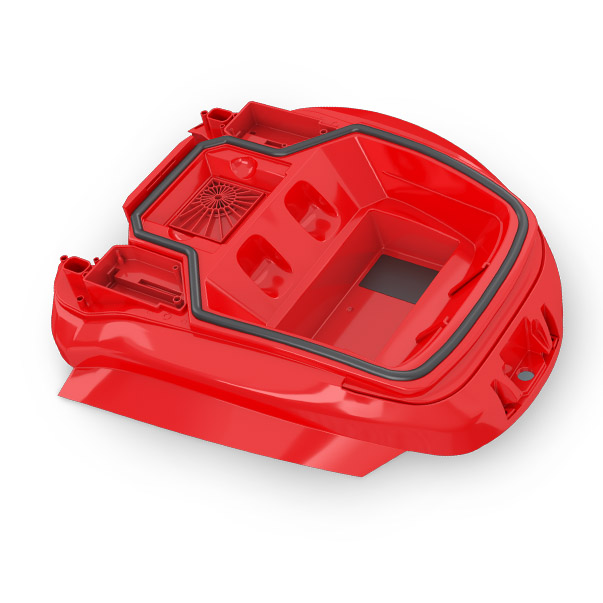 Are you looking for an automated system solution to seal vacuum cleaners, consisting of a sealing material, dosing system and process automation system from a single source?
Leading vacuum cleaner manufacturers have relied on our Formed-In-Place-Foam-Gasket (FIPFG) sealing technology and wide range of innovative sealing foams for many years. The optimally coordinated material and machine systems ensure a consistent foam application. These systems are supported by systematic sensor-based process monitoring and contour robots for precise and efficient sealing of vacuum cleaner housings and HEPA filter frames. Our FERMADUR adhesive sealants are used for bonding the filters in the filter frames.
Do you need an automation system that adapts to your production requirements?
The modular design of our mixing and dosing systems with their peripheral interfaces allows flexible use with excellent integration into existing production concepts. Our CNC-controlled mixing and dosing systems offer high levels of repeatability and dosing accuracy and are highly efficient.
Our solutions offer you exactly the levels of durability, quality and reliability that your customers expect from your products.
Sealing, bonding and potting out of one hand
With SONDERHOFF SYSTEM SOLUTIONS (S3), you get everything from a single source, from material systems to mixing and dosing systems to contract manufacturing.
As a process expert, we offer OEMs and suppliers individual consulting for automation and application technology. Our material solutions with different properties include foam gaskets based on polyurethane or silicone as well as systems for bonding and potting. We support you with application engineering advice from the component design phase to fully automated material application using FIPFG technology.
Alternatively, with our contract manufacturing service, you get the option of us taking over the sealing, bonding or potting of your components directly for you, from the sampling of prototypes and small series to large-scale production.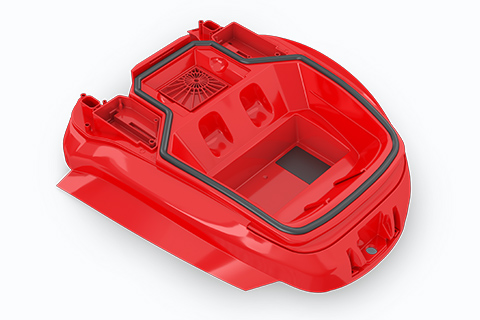 Sealing of vacuum cleaner housings
With its SONDERHOFF brand, Henkel has many years of experience in sealing vacuum cleaner housings. As a manufacturer of sealing systems, mixing and dosing machines, and as a process expert for material application with FIPFG technology, we combine materials and engineering expertise. This is how we provide you with individual sealing solutions that improve the longevity of vacuum cleaners.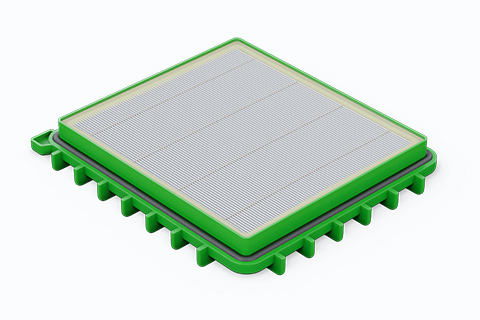 Sealing of HEPA filter for vacuum cleaners
Potential component tolerances of the filter frame are compensated for when sealing with the soft foam gasket. The low closing forces thanks to mixed-cell foam structure facilitate installation of the foamed HEPA filter frame in the vacuum cleaner.