So that "closed" also means tight
Sealing of drum lids
Seal drums with lids made of metal or plastic perfectly against leakage and contamination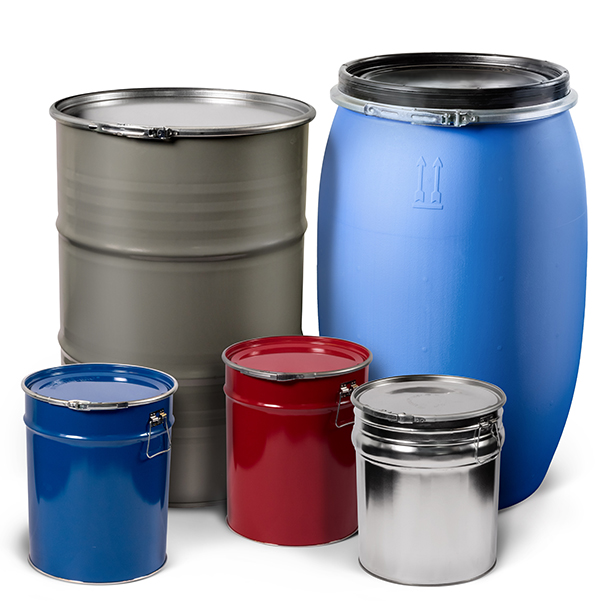 Cylindrical lidded drums made of blackplate, tinplate or steel or of plastic are the global standard for filling, storing and transporting many types of products. As industrial storage aids and transport containers, they literally keep production and distribution rolling.
The metal lidded drums, for example, consist of the typical reinforced beadings at even intervals, making them easier to roll. They are rarely closed using a threaded lid, but most often by a metal lid and clamping ring sealed with polyurethane foam. The filling volume ranges from 25 liters of the smaller metal drums called pails or hobboks all the way up to 220 liters.
Due to the wide range of internal coatings, most goods can be packed and transported in steel drums. They are mainly used for the storage of solid, paste-like or powder materials.
The cylindrical-bellied plastic drums, in typical blue with a black plastic lid, are often used as containers for the food, cosmetics or chemical industries and have a low tare weight without sacrificing stability, robustness and safety. They are usually made of high- quality polyethylene plastic HDPE (high-density polyethylene), which is particularly dense, break-resistant and durable. Moreover, HDPE is tasteless and odorless, making it excellent for food storage.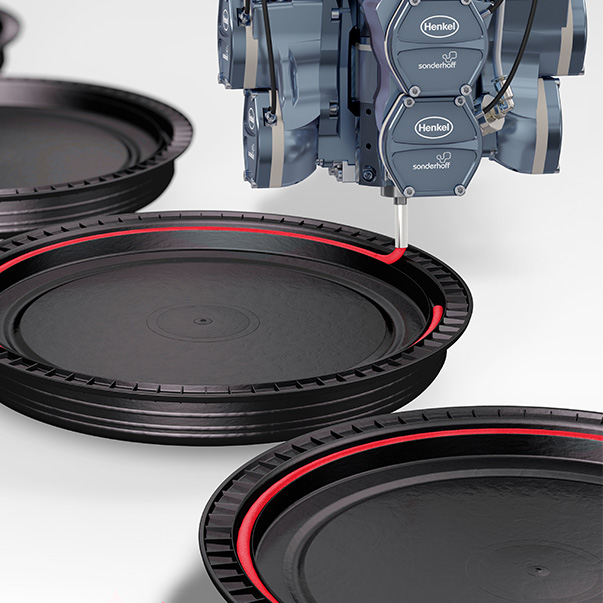 Due to the combination of the sealing material and the closing mechanism, most of these steel and plastic drums meet the requirements for the UN approval based on drop tests, pressure and stacking. FERMAPOR K31 polyurethane foam gaskets from Henkel provide the perfect seal against leakage and contamination. Drums may also be required to have a UN hazardous goods approval, depending on their intended use. In any case, they must be able to withstand large pressure and, of course, be leak-proof.
Are you looking for a complete system solution for sealing your drum lids? We provide a perfectly adapted sealing solution for metal or plastic drum lids consisting of sealing foam, dosing system and process automation all from a single source. Our solution offers fully automatic material application and ensures high-precision dosing that is controlled by contour robots.
Do you need an automation system that adapts to your production requirements? The modular design of our mixing and dosing systems and their peripheral interfaces allows them to be used flexibly and efficiently with excellent integration into your existing production concepts. In addition, our dosing systems are very easy and intuitive to operate and allow for continuous process monitoring. We work with the world's leading packaging manufacturers, who rely on our expertise. We are looking forward to meeting your requirements.
Animation of sealing of steel drum lids with Sonderhoff DM 502 and conveyor belt for feeding parts
Sealing, bonding and potting from a single source
With the SONDERHOFF portfolio you get everything from a single source, from material systems to mixing and dosing systems to contract manufacturing.
As a process expert, we offer OEMs and suppliers individual advice on automation and application technology. Our material solutions with different properties include foam seals based on polyurethane or silicone as well as systems for gluing and potting. We support you with application technology advice from the construction phase of the components to the fully automatic material application with the FIPFG technology.
Alternatively, with our contract manufacturing service, you can have us seal, bond or pot your components directly for you, from sampling prototypes and small series to large-scale production.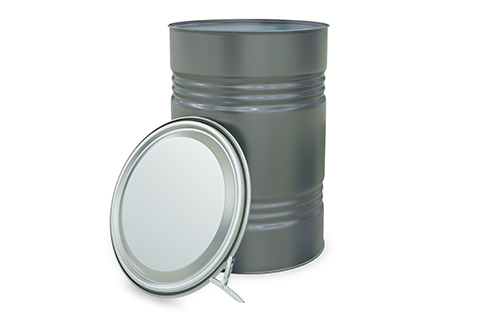 Sealing of metal drum lids
The requirements for lidded drums made of black plate, tin plate and steel are as diverse as the filling goods. For sealing the barrel lid, we offer you the perfect protection against leakage or contamination of packaged goods in the overall construction with the FERMAPOR K31 polyurethane sealing foams.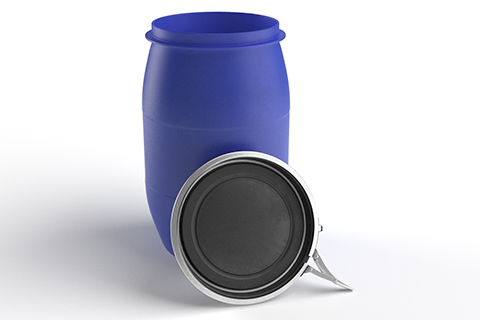 Sealing of plastic drum lids
Our FERMAPOR K31 polyurethane foam seal is suitable for use in direct contact with aqueous, acidic, alcoholic, fatty and dry food raw materials. This also applies to cold or hot bottled or pasteurized milk and dairy products. The correct relationship between the contact area of the sealing surface and the filling volume must be maintained