Closed-cell sealing foam on 2K polyurethane basis
SONDERHOFF FIP CC Technology
Lowest water absorption at attractive material costs
World novelty: Formed-In-Place Closed-Cell Technology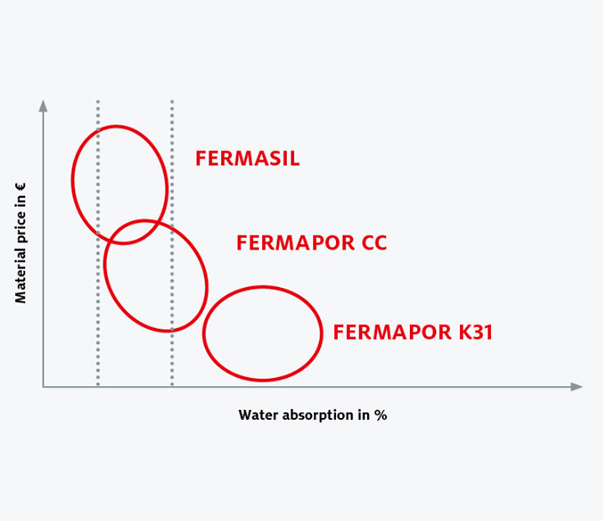 The SONDERHOFF FIP CC technology (Formed-In-Place Closed-Cell) combines the high water resistance of the silicone world with the attractive material costs of the polyurethane world.

Is FERMAPOR CC thus the better silicone? That depends on the application. Silicone remains unsurpassed in its temperature resistance. But if the temperature range of -40 °C to +80 °C is adequate and the decisive factor is the small absorption of water, then FERMAPOR CC is a very attractively priced alternative.
We will be happy to provide you with samplings for comparison with other closed-cell liquid sealing systems.