CONTROL AND MONITORING
Broad Data Basis for Optimized Process Evaluation and Control
Maintenance forecast
Fine sensor technology
Efficient remote diagnosis through process data monitoring
Multifunctional mobile panels and multi-touch control panels
The sensors installed in the DM 502 dosing machine and the MK 825 PRO mixing head, for example, measure a wide range of data for the seamless monitoring of and compliance with critical process parameters, e. g. temperature, degree of air loading, sensor-monitored axial position of the agitator shaft, automatic control of stroke adjustment in the nozzle shut-off system DVS 3 and sensor-monitored needle positioning of the dosing valve.
This provides the machine operator with a comprehensive database on the entire FIP (Formed-In-Place) application process. This enables fast and precise data analysis for optimized process evaluation and control, as well as predictive monitoring of the material application processes and the preventive maintenance of wearing parts.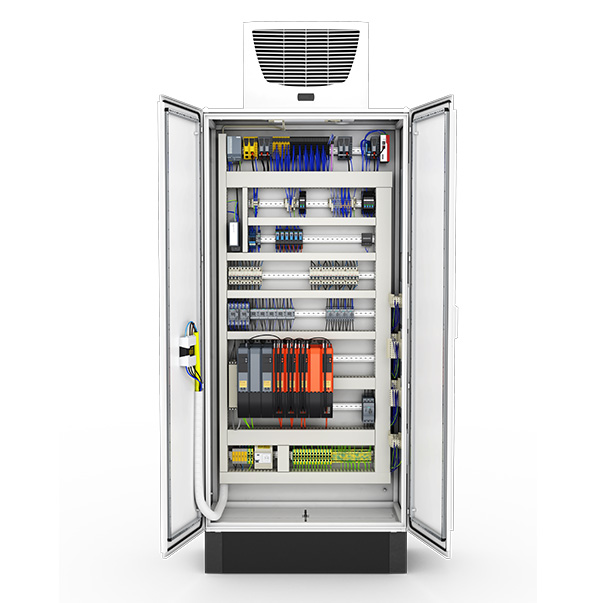 Control cabinet: The expandable future-proof control center
Scalable and durable control components from well-known manufacturers are installed in a protected and climate controlled, high-quality brand-name switch cabinet. Inside, the switch cabinet offers enough space for future expansions. The easy-to-use unique mounting plug-in system enables the addition of additional control components and ensures a high degree of flexibility for possible future changes.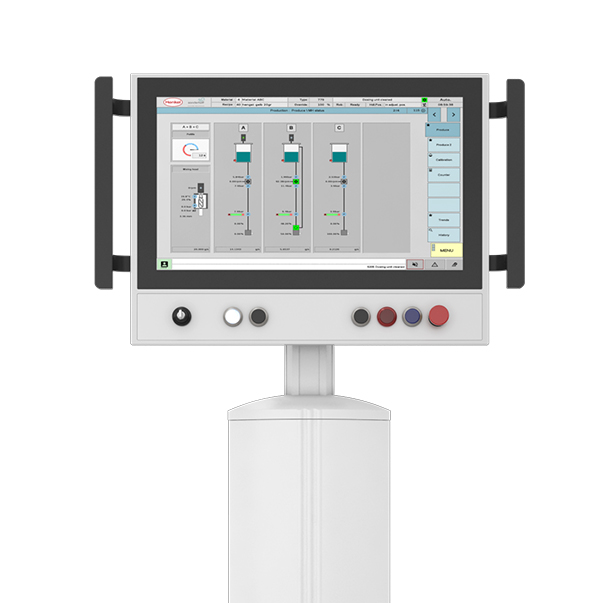 Mobile Panel and Operating Panel
The mixing and dosing systems of the DM 50x series are designed in such a way that you – as the operator – can easily and safely fulfill a wide variety of tasks. The multifunctional MP 2 Mobile Panel (WXGA TFT) with 10.1 inch touchscreen and the new CONTROL 2 multi-touch operating panel, which has been increased in size to 21.5 inches, are available for operating the dosing machine.