Automated sealing solution for control cabinet construction
Fast-Cure foam seals for indoors and outdoors
High flame protection according to UL 94 V-2
Resilience of 95%, tested according to DIN EN ISO 1856
Very good adhesion to powder coatings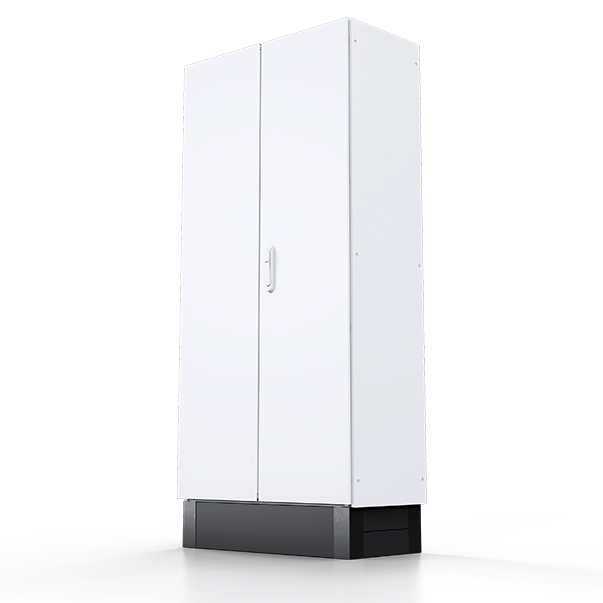 The lifelines of highly automated industrial production for electrical distribution and for the control and safety technology of manufacturing plants come together in control cabinets and electrical distribution boxes right down to the micro distribution boards.
Control cabinets protect and maintain the function of the "brain" (the control system) of a machine or plant in the best possible way against malfunctions and mechanical damage. As the digitalization and automation of the production facilities progresses towards Industry 4.0, control cabinets also include the manufacturing execution systems for the process automation, control and monitoring of production in real time.
For trouble-free production and protection of the installed electronic devices, the modular control cabinet must be optimally sealed in its overall construction. This includes the rear wall, side panels, doors, door handle and ventilation grille with climate filter for the air intake. And the control cabinet standard DIN EN 61439 (IEC 61439) stipulates that control cabinets must be equipped with a seamless gasket. It is achieved through the automated, contour-accurate application of a liquid seal consisting of two components that flow seamlessly into one another at its coupling point. As a result, it is almost invisible. The cut edges of glued-in seals are therefore avoided. After foaming and curing at room temperature, a seamless soft foam gasket is created over the entire contour of the parts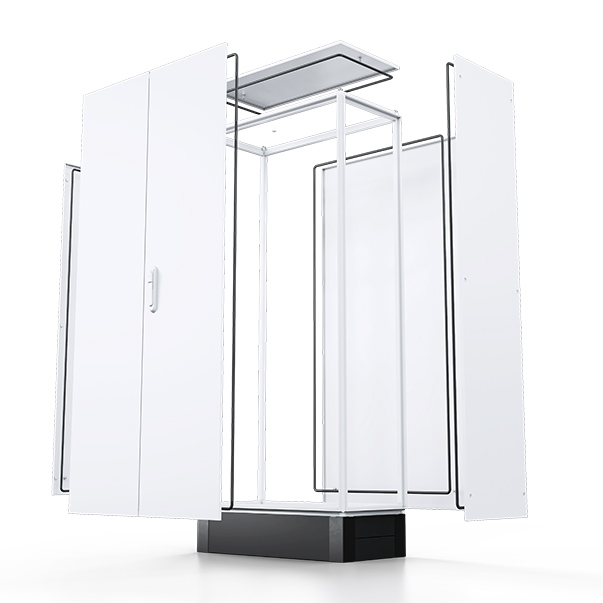 Are you looking for a flexible automation system for the sealing of your control cabinet construction that fits to your production conditions? Through our combination of individual material systems, customer-specific mixing and dosing machines and skilled process expertise, we offer solutions to meet your technical and commercial requirements.
Do you ask yourself how you can make your production processes more efficient with a high volume of parts and short cycle times? You can create cost-efficient manufacturing processes through the use of our fast-reacting 2-component FERMAPOR K31 FAST-CURE polyurethane foams. Longer curing lines or intermediate storage for the just sealed parts are no longer necessary. Thanks to the short tack-free time of the sealing foams, the control cabinet parts can be further processed very fast until final assembly.
Henkel's polyurethane or silicone sealing foams protect the electronics in control cabinets and electrical distribution boxes against external influences, such as moisture and dust, which can cause against corrosion and contamination. Malfunctions or even the failure of the control electronics in the control cabinet, which would otherwise lead to major damage and production downtimes with high costs for your customers, are therefore avoided.
Animation of sealing process of control cabinet panels with Sonderhoff DM 50x and shuttle table on two levels.
Animation of sealing process of distribution boxes with Sonderhoff DM 50x and shuttle table on one level
Sealing, gluing and potting from a single source
With SONDERHOFF technology portfolio you get everything from a single source, from material systems to mixing and dosing systems to contract manufacturing.
As process experts, we offer OEMs and suppliers individual advice on automation and application technology. Our material solutions with different properties include foam seals based on polyurethane or silicone as well as systems for gluing and potting. We support you with application-technical advice from the construction phase of the components to the fully automatic material application with FIPFG technology.
Alternatively, our contract manufacturing service gives you the option of us taking on the sealing, gluing or potting of your components directly for you, from the sampling of prototypes and small series to large-scale production.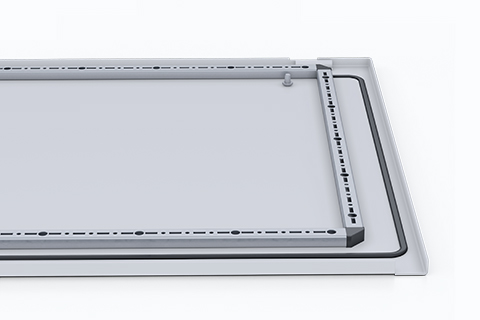 Sealing of powder-coated switch cabinets
Our polyurethane foams usually adhere well to powder-coated surfaces. This can be improved by pretreatment with primers. Paste-like (thixotropic) polyurethane sealing foam from the FERMAPOR K31 product family is seamlessly applied to the control cabinet parts. After the final assembly, the control cabinet is sealed according to DIN EN 61439 (IEC 61439).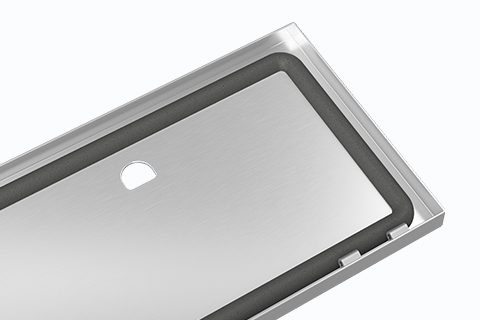 Sealing of stainless steel switch cabinets
We meet the IEC 60079 standard for electrotechnical devices with explosion protection and thus your requirements for ATEX approval of explosion-proof control cabinets. Good adhesion to stainless steel surfaces is achieved by pretreating with primer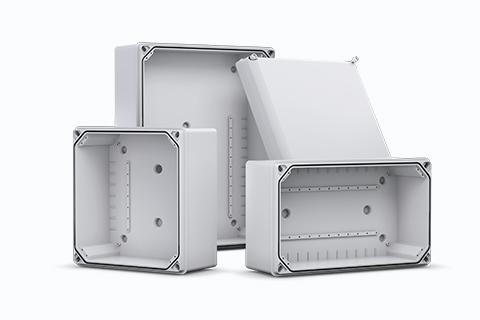 Sealing of plastic electrical distributors
The grooves of the electrical distribution boxes and the sometimes very narrow groove contours of the miniature distribution boxes are seamlessly sealed with the foams of the FERMAPOR K31 product families based on polyurethane or FERMASIL based on silicone.