AUTOMATION
The art of process integration
3-axis linear robot for mixing head guidance
2-axis mixing head traversing unit (MKVE)
Shuttle tables for the component infeed and outfeed
Fully automatic
The art of process integration
The automation system mainly performs two functions: the accurate component feed and removal process (component handling) and the repeatedly accurate movement of the mixing head dosing unit. This integration into a production process has to take into account at least as many criteria as the requirements profile for the material formulation.
The Sonderhoff technology portfolio demonstrates the special ability of Henkel's experts to think about material, machine and automation in context – and therefore to exploit the potentials offered by their perfect interaction.
The questions concerning how the mixing head is guided over the component or the component under the mixing head, which automation needs to be selected for this and how the connection to further work processes before and after this is implemented are fundamental for the selection of the type and/or constructive design of the mixing and dosing system. This depends above all on how the system can best be integrated into the customer-specific production process.
We offer many options and even more industry-specific experience for the design of your customized automation. Whether you need a semi-automatic stand-alone solution or integration into fully automatic production lines - the Sonderhoff equipment portfolio always has the right solution.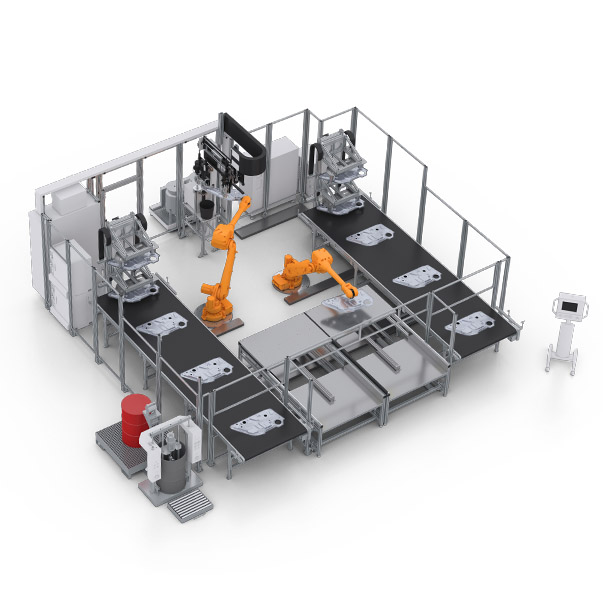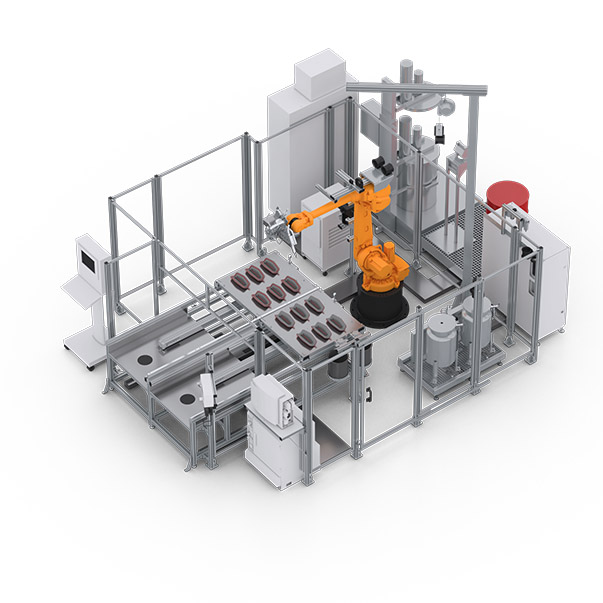 In line with your production concept, the automation of the mixing head movement and positioning processes can be carried out with our CNC-controlled 3-axis linear robots, the 2-axis mixing head traversing unit or with commercially available 6-axis robots.
Interchangeable sliding tables, rotary indexing tables as well as throughfeed and intermittent discharge conveyors are available for the component feed and removal process. Of course, carousels, paternosters or similar items can also be integrated on request.
Whether it is better to move the mixing head above the component or the component under the mixing head is a science in itself. Many aspects play a role here: the size, weight, geometry of the component, the speed at which the contour is to be run off, the dimension of the contour, different seals per component – but above all the requirements for integration into the customer-specific production steps before and after.
By intelligently linking the automated movements before, during and after processing, customized plant layouts can be designed – both autonomous production units and fully integrated inline production steps. For complex movements that combine several steps – component pretreatment (e.g. plasma, primer), material dosing application, stacking – elegant solutions can be implemented with 6-axis robots.