Sealing, bonding and
foam-in-place molding
of air filters
Air filter with molded foam sealing

Sealing of panel filter frames

Gel sealing of panel filter frames

Bonding of filter packages in frames or end caps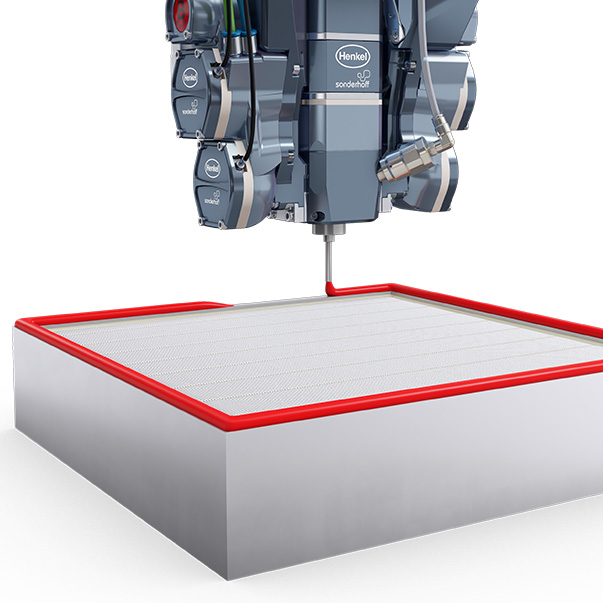 High performance filter systems play a hidden but important role in our modern world. These include systems for industrial plants, hospitals and power stations which often have to deliver consistently clean air under tough operation conditions. Reliable air conditioning technology with purified air ensures the smooth operation of technical facilities in the research, IT infrastructure and production sectors.
Air conditioning systems provide indoor spaces with filtered fresh air, creating a healthy indoor climate. This is important for our personal well-being, as well as compliance with regulations for ensuring air quality in workplaces, offices and production facilities. It is a matter of constantly exchanging air in rooms and removing humidity, odors, smoke, carbon dioxide, heat accumulation, dust or airborne bacteria.
To ensure that the air filters can perform these tasks for air conditioning in the office, clean rooms in laboratories and operating theaters, optimal bonding of the filter pack into the frame is essential. The fresh air pumped in to be cleaned flows exclusively through the filter medium and requires a leak-free sealing of the filter frame in its installed state.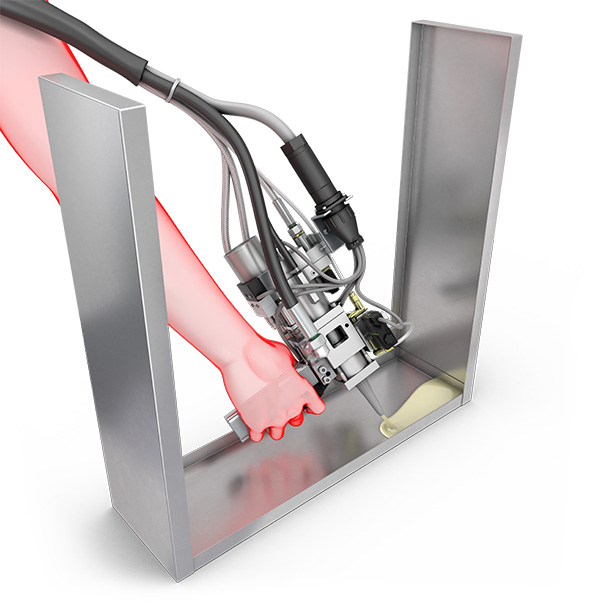 Are you looking for a system solution consisting of sealing material, dosing system and process automation from a single supplier?
We offer you a perfectly coordinated sealing and bonding solution, which will optimally and reliably enable you to meet your various technical and economic requirements. Irrespective of whether they are compact; pocket; cartridge or panel filters; filter end caps or filter cassettes, leading manufacturers have been relying on our expertise for decades. In each case they have used out sealing and bonding solutions to implement the best possible filter production process.
Do you need an automation system that adapts to your production requirements?
The modular design of our mixing and dosing systems allows flexible use, with excellent integration into existing production concepts. Our CNC-controlled mixing and dosing systems offer high levels of repeatability and dosing accuracy and are highly efficient.
Henkel's technology solutions are designed to optimize the quality, reliability and safety of your filter products in use.
Moreover, Henkel's molding and sealing foams and adhesive sealants ensure that the filters deliver what they promise: clean air.