Complete solutions for e-mobility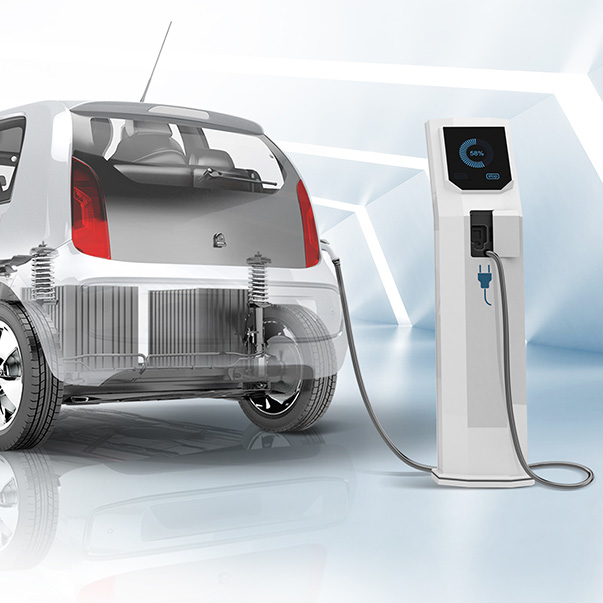 With its wide range of technologies and know-how, Henkel is the partner of choice for complete solutions in the automotive industry and especially for electric vehicles.
We protect the battery packs in electric cars with our products for conductive coatings and thermal interface material as well as assembly adhesives and liquid seals.

The battery housings installed in the car underbody are seamlessly sealed with the room temperature crosslinking 2-component polyurethane foams from the SONDERHOFF FERMAPOR K31 product family. They protect the e-batteries against moisture, corrosion, and dust. They also dampen vibrations and are resistant to temperature and chemicals on the polyurethane material specifics. Protection against these influencing factors helps to improve the long life of the e-batteries.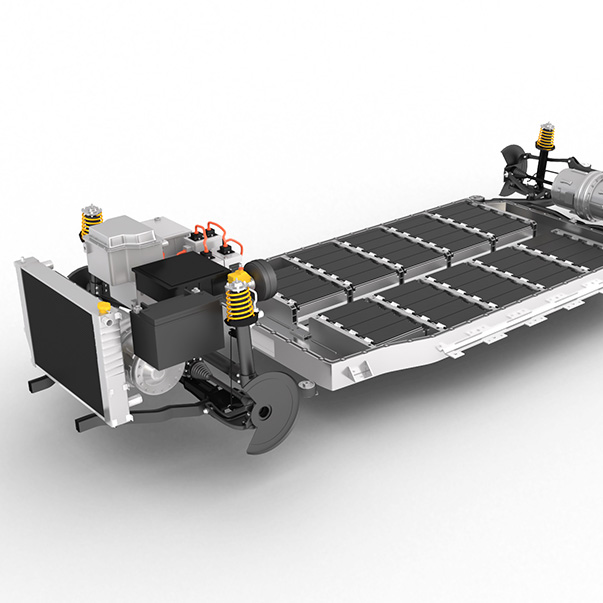 Sealing, gluing and potting of battery housings from a single source
In fact, optimizing the design of vehicles with electric drive requires a combination of excellent materials and engineering expertise. With SONDERHOFF SYSTEM SOLUTIONS (S3), we offer customers everything from a single source, from material systems to mixing and dosing systems to contract manufacturing.
We provide support with application technology advice from the construction phase of the components to the fully automatic material application with the Formed-In-Place (Foam-Gasket) technology. As process experts, we offer OEMs and suppliers tailor-made advice on automation and application technology.
Alternatively, with the SONDERHOFF contract manufacturing service, we can take on the sealing, bonding or potting of components directly, from the sampling of prototypes and small series to large series production.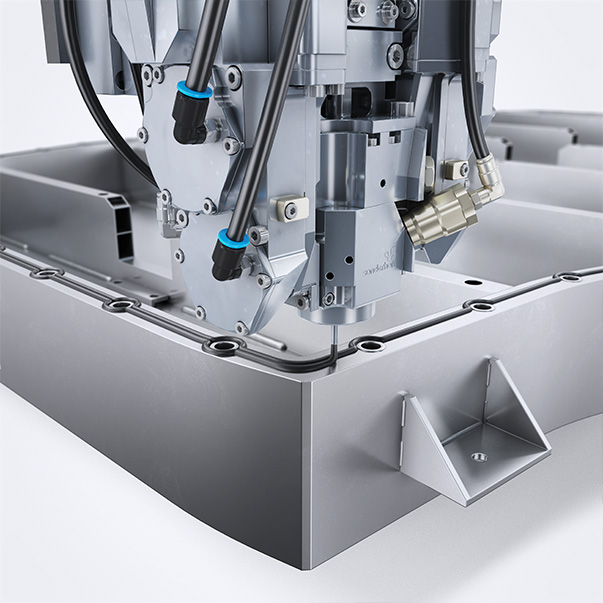 The customer-specific solutions range from foam seals based on polyurethane or silicone as well as systems for bonding and potting to mixing and dosing systems for the automated application of material to industrial components.
The housings for e-batteries, installed in the underbody of e-cars, are efficiently, precisely and safely sealed with FIPFG technology. The CNC-controlled mixing head of the SONDERHOFF mixing and dosing machine moves along the housing geometry and applies the 2-component polyurethane sealing foam SONDERHOFF FERMAPOR K31 precisely to the contour. After foaming by several times its volume, a foam seal is created which cures at room temperature.
When the battery housing cover is screwed tight, the elastic cell structure of the seal is compressed. And the housing is sealed. The excellent resetting ability of the foam sealing allows the housing to be opened and re-closed repeatedly for maintenance purposes without the sealing effect deteriorating. The housing is tight and the batteries are protected against splashing water and the weather.