Optimally bundled and protected
Moulded foam and potting for strong and orderly cable connections
Optimal stiffness/weight ratio
Fully automated process through combination of material and machine

No more loose, kinked or crushed cables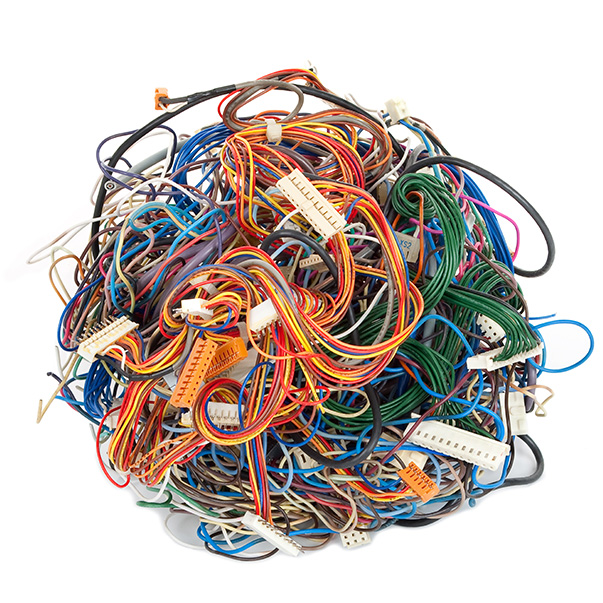 Cables are used to transfer energy or information. For the functionality of all connected devices and the safety of the user, it is immensely important for the cables to remain undamaged. Thus, cables are protected by polyurethane moulded foam or potting. Single cables and cable bundles are encased in moulded foam principally at junctions or transitions, or tightly sealed with cast resin into cable connector housing or cable plugs at these points. Thus their dielectric strength and damp protection are increased. This ensures modern and robust cable management.
It also serves for orderly oversight and bundling of the cables. This is important for swift and efficient cable installation in production, for example during electrification of cars. Loose parts inside the cabling are unacceptable; they can cause faults and damage. Cables in cars are exposed to numerous influences, such as vibration, impact and also environmental factors. They must therefore be protected with solidity and security. Our polyurethane-based foam moulding products from the SONDERHOFF ERMAPOR K31 family and the SONDERHOFF FERMADUR potting system are perfectly suited to this.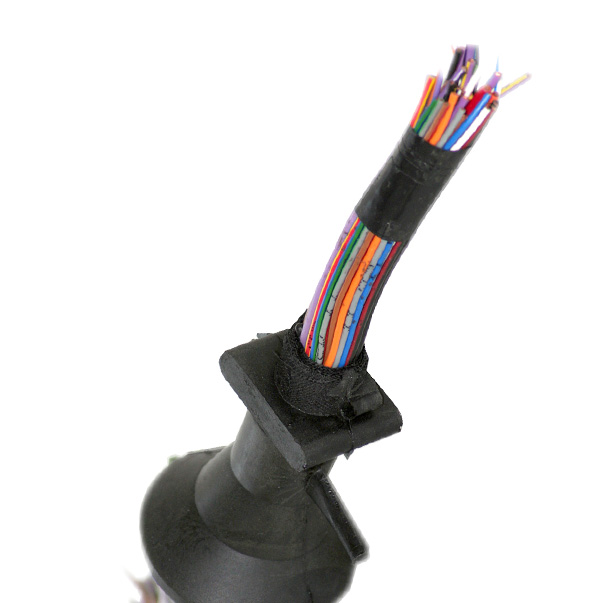 SONDERHOFF moulded foam and potting for perfect protection
The polyurethane moulding foam for cable protection, SONDERHOFF FERMAPOR K31, distinguishes itself through an optimal weight/stiffness ratio, high dielectric strength and high heat deformation resistance, as well as good thermal isolation and soundproofing. Its shock-absorbing character makes our moulding foam an especially perfect material for cable sheaths, cable ties and moulded parts for cable ducting. Elasticity and abrasion resistance are also retained for long-lasting resistance to loads. In this way the cables are protected from exposure to strain or chafing and cannot be kinked or crushed.

For production of cable sheaths or moulded parts for cable ducting, potting types from the SONDERHOFF FERMADUR family are also used, which are lightly foaming and thus flexible, and achieve high water resistance.
Other SONDERHOFF FERMADUR types are particularly mechanically stable, tear-resistant, low-shrink and low-stress, and are particularly often used for the potting of cable connectors and device and connector plugs.

For the fully automated application process for foam moulding and cable and plug-potting, the SONDERHOFF materials and SONDERHOFF mixing and dosing systems are perfectly compatible with each other. This results, inter alia, in economic benefits for you.