Low-emission interior
Clean air through low-emission sealants
Sealing foams that lie below the target quantities required by automotive manufacturers for VOC fogging
No smells, no misting of the windscreen
Diverse seals, glues and potting for greater interior comfort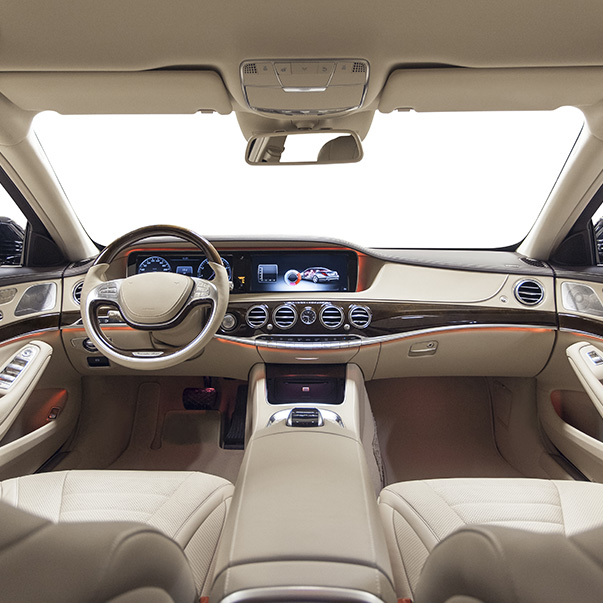 We spend a lot of time in the car these days. We therefore have high expectations of car interiors, especially in regard to comfort and the look'n'feel of the fittings.
We know what to do with vehicle interiors when enclosures for electric window winders, loudspeaker baskets, air intake ducts, ventilation grilles, air-con elements, dashboards and LED lighting need to be sealed, glued or potted. Henkel is increasingly using low-emission material systems for such uses. These lie below the target quantities required by automotive manufacturers for VOC and fogging.
Thus, they fulfil the requirements for passenger compartments to have a clean, odourless interior climate that is as low in allergens as possible. Additionally, they prevent fogging of the windscreen and thus ensure more driving safety.
High-performance, modern auto interior parts and cladding must also look good and feel good to touch. Transparent surface castings with the potting systems SONDERHOFF FERMADUR serve this end.