System sealing solutions for electrical verhicle infrastructure
Sealing of charging stations and potting of charging connectors
Fully automatic material application

Protection against moisture and corrosion

Watertight potting of cable strands in EV charging connectors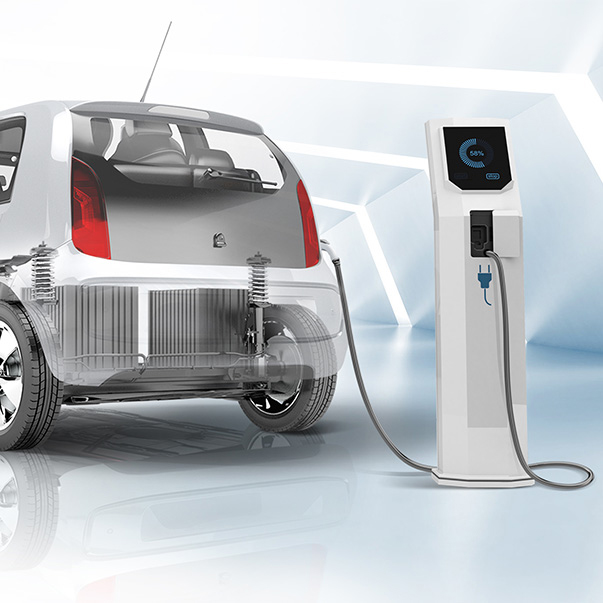 As the number of new electric vehicle sales continues to rise, the expansion of the charging infrastructure is lagging behind. The bottleneck for the rapid expansion of electromobility is the lack of public charging facilities. This means a huge increase in demand for new charging stations. The easiest way to recharge an electric car is to use your own wall charging station or wallbox in your garage at home.
However, supermarkets, shopping centers, hotels, parking garages, car dealerships and public facilities are also increasingly offering parking spaces with integrated charging stations. So the goal is to have as many charging points as possible throughout the country. They should be designed to be user-friendly, but above all the charging stations must be fail-safe.
Charging stations are exposed to many unpredictable hazards and risks, especially outdoors, such as damage from vandalism, overvoltage from lightning strikes, short circuits, fire, frost, flooding, and more.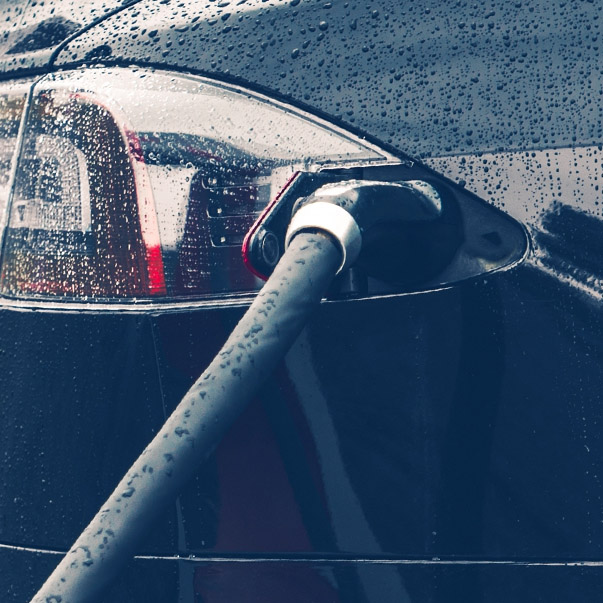 In accordance with the Technical Guideline on Electromobility Charging Infrastructure (as of October 2021), charging stations must meet requirements for environmental factors depending on their location and type of use. These requirements relate, for example, to UV light resistance, mechanical resistance to vibrations and weather resistance in accordance with the appropriate IP rating, as well as corrosion and temperature resistance.
This is where Henkel's polyurethane-based 2-component foam gasket and potting systems come into play. In combination with the overall design of the charging station, the foam gasket, which is compressed when installed, reliably protects against moisture penetrating into the interior of the charging station and consequently prevents possible corrosion of the electronics and electrical connections. The cable strands in the EV charging connector housing are sealed with potting compound to make them watertight.
Are you looking for a solution consisting of a material system, dosing system, and process automation from a single source for sealing the charging stations and potting the charging connectors?
We will provide you with perfectly coordinated system solutions, consisting of a sealing foam or potting material that satisfies your requirements, and a dosing system for high-precision, fully automatic material application, controlled by contour robots.
Do you need an automation system that adapts to your production requirements?
The modular design of our mixing and dosing systems with their peripheral interfaces allows for flexible use with excellent integration into your production concepts. You will receive a very efficient system from us thanks to the high dosing and repeat accuracy of the CNC-controlled mixing head and systematic, sensor-based process monitoring.