From professional to professional:
Become a FIP expert!
Sonderhoff technology workshops:
Compact – intensive – practical
Sonderhoff USA, LLC – a part of the Sonderhoff enterprise group – was founded in 2003 with the goal of making FIPFG (Formed-In-Place Foam Gasket) technology well known across the North American continent and producing sealing and potting materials in the region of our own initiative. For this fully automated application process for fluid seals for housings is not as widespread in America as it is in Europe. Thus we sought direct contact with our customers and now provide the most important automotive, electronics and packaging industry suppliers with FERMAPOR K31 foam seals and FERMADUR potting systems.
And we are certain that automation of the application processes for fluid and thixotropically applied FIPFG seals will present itself more and more in the NAFTA market as the industry standard.
For our customers it is thus very advantageous that Sonderhoff USA, LLC is a system supplier, that is, offering machine, material and service in the same package. For Sonderhoff is not only the producer of the material components of fluid sealing systems, but also offers its own mixing and dispensing technologies, automation solutions and job order production.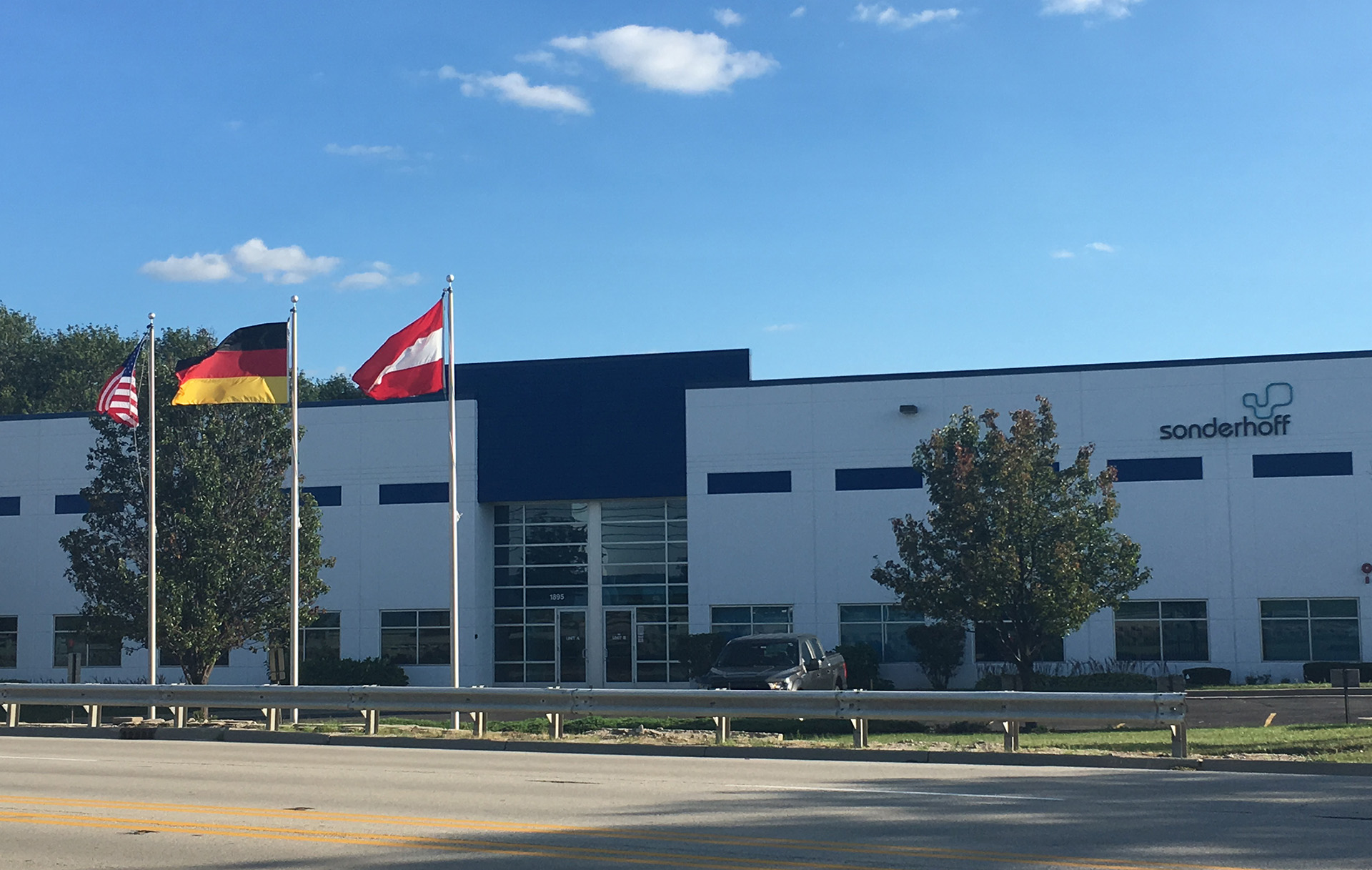 Think global act local – our services for our American clients
Our products are used worldwide with great success – at least 300 million products are processed yearly using our machines and materials. This expertise for the foam sealing, gluing and potting processes is offered to the north-American market tailor-made on location:

FIP – foam-in-place training
The hands-on workshop that makes you a Foaming Industry Professional!
The 2 day FIP workshop focuses on the FIPFG dispensing technique, frequent questions and daily situations, as well as creating a functioning preventative maintenance program. Learning how to improve current production output by providing tips and tricks, as well as demonstrating how to troubleshoot effectively. more...
Individual service for maximal productivity
Our experienced service staff can offer our customers on-site support, training and assistance. Our experience and speed set us apart from the rest. Sonderhoff's Service Department is available to take emergency calls 24/7.
So training and service provide maximum productivity for you.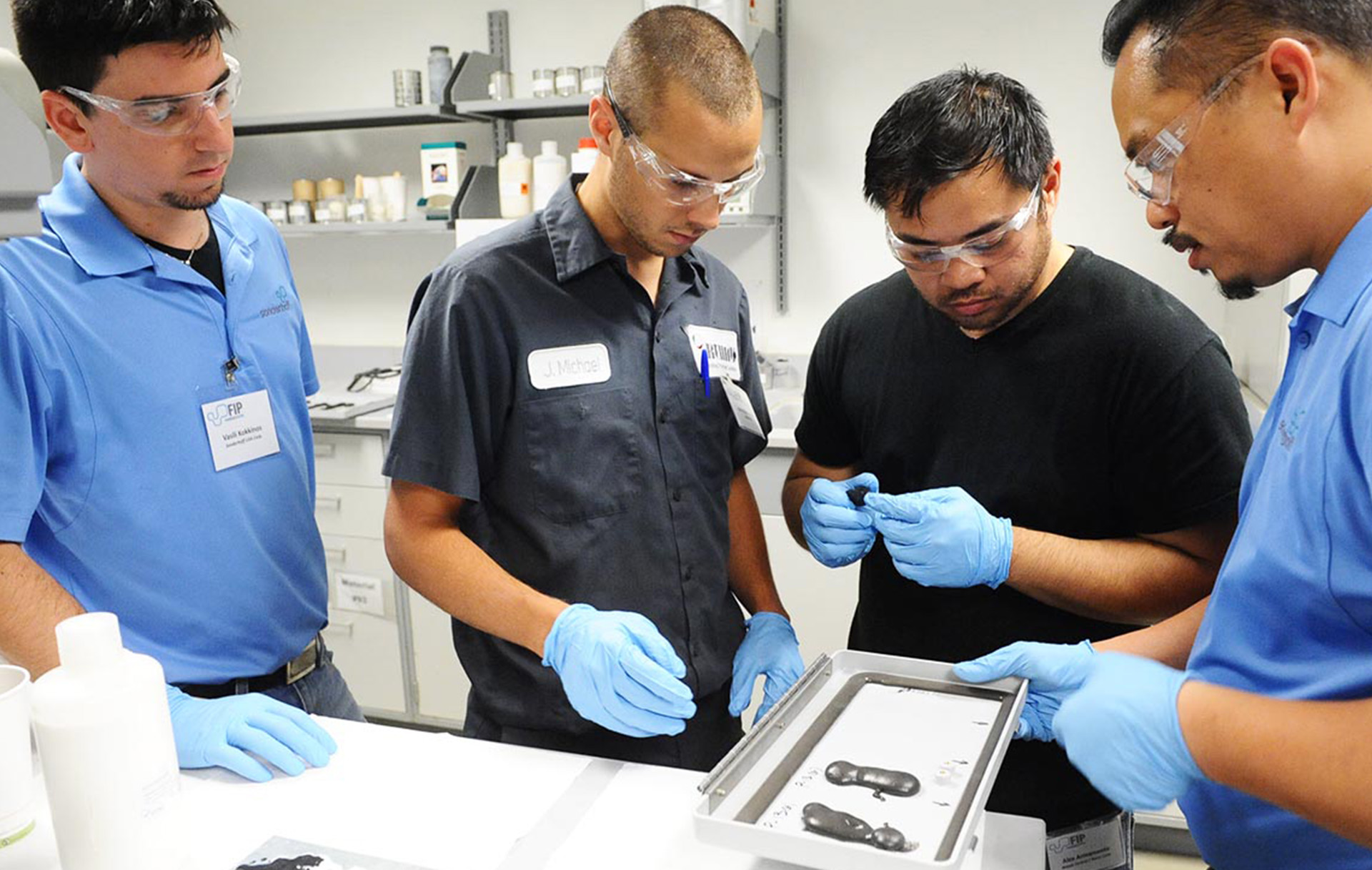 Sonderhoff USA, LLC – everything under one roof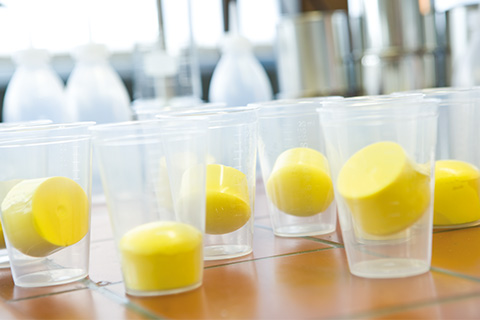 Customized Application Systems from Germany
The mixing and dispensing systems and automation solutions are individually tailored by Sonderhoff Engineering to the customer's own manufacturing concepts and the sealing material to be worked. Flexibility, modular design and ease of operation are essential features of Sonderhoff mixing and dispensing systems. Meanwhile, more than 100 mixing and dispensing systems have been commissioned in the USA, Mexico and Canada to date.
Sonderhoff offers a modular approach to precision application equipment:
Single- and multi-component dosing and mixing systems
Dosing and mixing cells with a compact footprint
Integration in existing automation processes in cooperation with well-established automation companies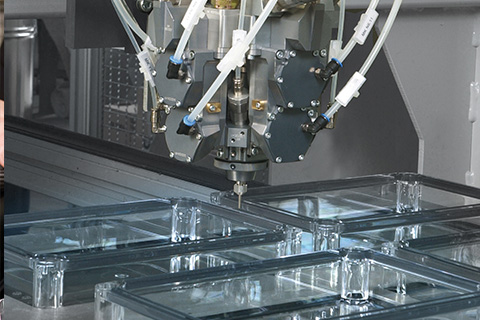 Sealing material made in USA

Sonderhoff USA, LLC was established primarily as a production operation. Next to polyurethane production for foam sealing, gluing and potting systems we have also set up production for the 2-component silicone foam system FERMASIL. Our materials meet the highest quality standards, are risk-free, and ensure individual solutions. Sonderhoff always customizes products to meet your specific requirements. With over 1,000 material formulations, we are a flexible partner that focuses on your needs.
The Sonderhoff's two-component, room temperature, cross-linking product portfolio includes:
FERMAPOR Polyurethane flexible foam materials for gasketing
FERMADUR, Polyurethane potting resin systems
FERMASIL, RTC-Silicone foam materials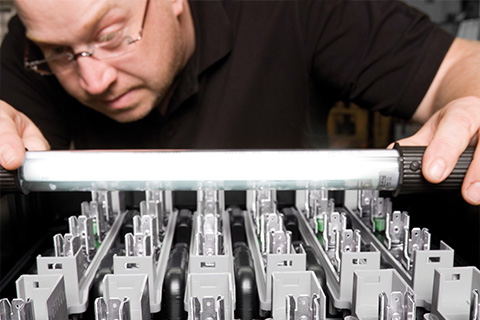 Contract manufacturing, the customer's "extended workbench"
Sonderhoff USA, LLC offers US customers the additional service of contract manufacturing for foam gasket, gluing and potting applications. In this way, our customers can benefit from the advantages of FIPFG processes and choose, depending on the economic analysis, either to invest in a mixing and dispensing system or outsource manufacture to Sonderhoff.
By dedicating resources to our customer's needs, Sonderhoff USA, LLC is able to provide contract gasketing services at our US facility in Elgin, Illinois. Service offerings include in-house training as well as training on site at the customer's facility.
In order to provide a broad spectrum of service we offer:
Prototyping
Sampling
Small runs
Full scale production runs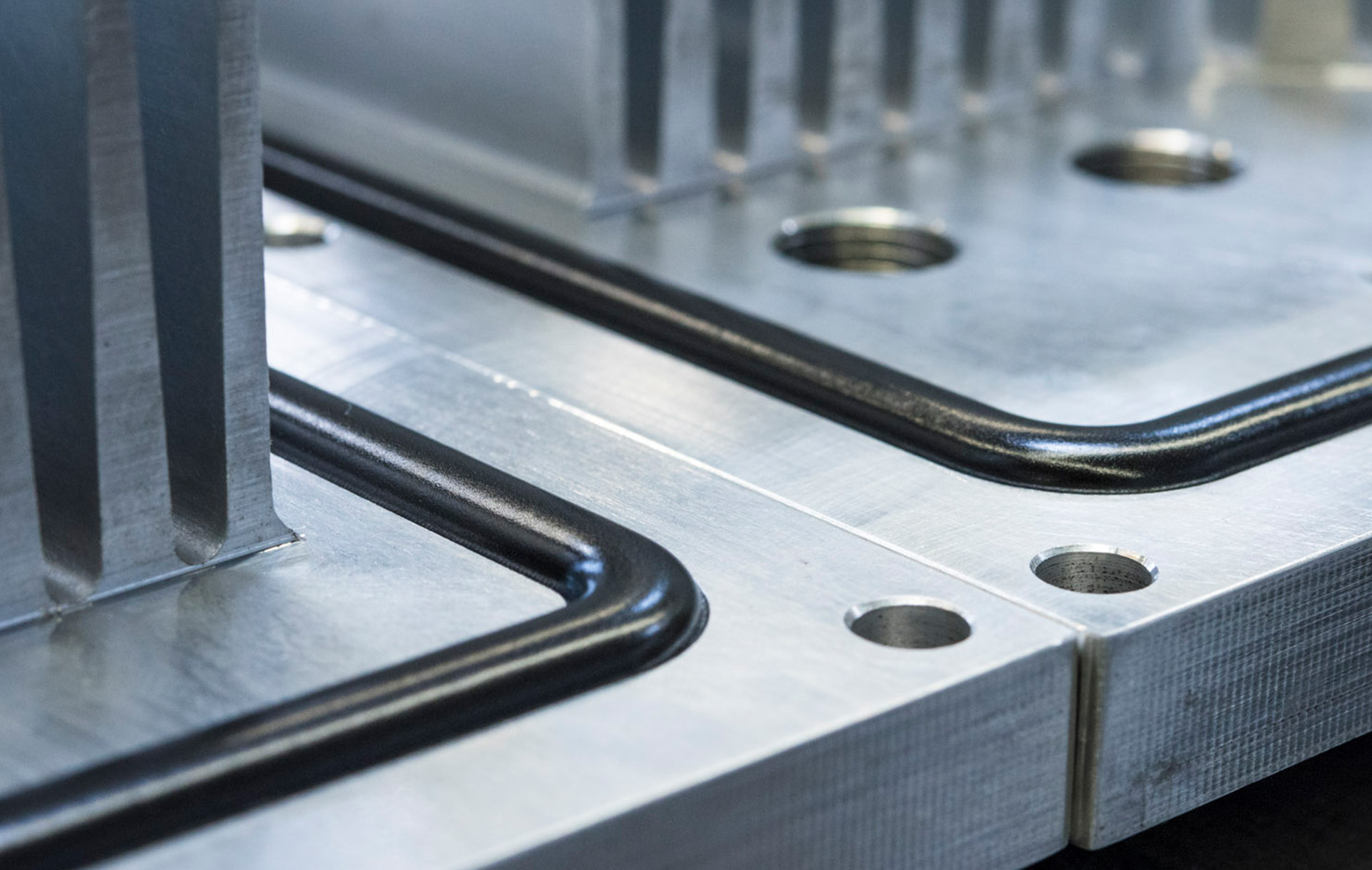 We look forward to your visit...
Sonderhoff US LLC
1895 Big Timber Road • Unit B
Elgin, IL 60123 • USA
Tel + 1 847 888 1110
Fax + 1 847 888 1116