World novelty in mixing and dosing technology
DM 402 / 403 CC
Familiar FIPFG benefits and proven peripherals for high process safety
Sonderhoff Engineering – custom-made Dispensing systems!
Sonderhoff engineering, as a part of the Sonderhoff enterprise group, is the centre of excellence for the development and production of dispensing systems and automated systems for foam sealing, gluing and potting using polymer reagents.
Our customers produce more than 300,000,000 seals a year using our systems – more than a million every working day.
At our location in Dornbirn/Austria, we develop dispensing systems and automated solutions that can be integrated flexibly into many different developments. Our core competence therefore includes developing, consulting and selling of the appropriate technology for a particular situation, regardless whether you want to operate a Sonderhoff Engineering system as a stand-alone unit or to integrate it into a complex production line.
Sonderhoff Engineering – the firm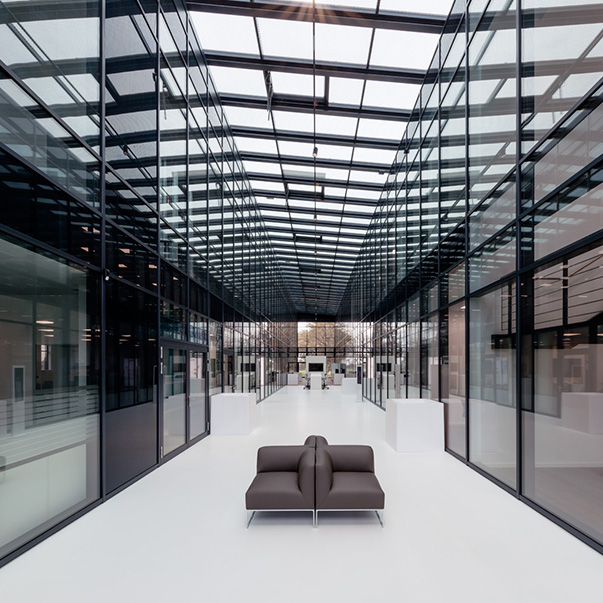 Almost 100 employees work at our new location in Dornbirn on Lake Constance. They achieved a total turnover in 2015 of 22M EUR.
The core competence is "customised engineering": we specify the optimal system configuration for your production process on the basis of our tried-and-tested modular standard build forms.
For their adjustment and implementation we offer the highest possible level of customer service: every third employee has direct customer contact, whether in sales, project management, machine set-up or services.
Our colleagues in system construction and software programming ensure continuous and totally reliable delivery. This is where our ready-to-use dispensing systems for direct integration into the production process are made – over 80 in 2015.
And so that this reliability is always provided after commission, we have all machine parts ready and available in our stores, so that even in case of repairs machine downtime can be kept to a minimum. And we've got it in writing that it all makes sense to do so: Sonderhoff Engineering is certified to ISO 9001:2008.
NEWS about Sonderhoff Engineering
Here you will find the latest news and press releases about the Sonderhoff Engineering GmbH.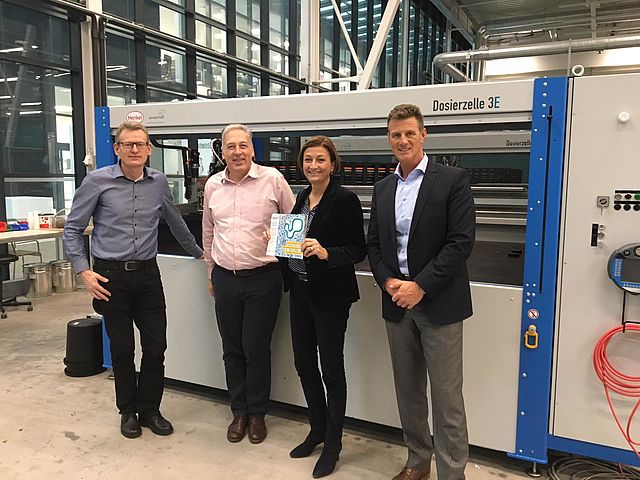 President of Henkel Austria visits Sonderhoff Engineering
The President of Henkel Austria, Mag. Birgit Rechberger-Krammer, Member of the Management Board and responsible for Laundry & Home Care, visited the Sonderhoff Engineering GmbH in Dornbirn for the first time on 10th December. The globally operating manufacturer of mixing and dosing systems for automated material orders has been part of Henkel AG & Co. KGaA (Düsseldorf) since July 2017 and is therefore also in the responsibility of Mag. Birgit Rechberger-Krammer. In conversations with the responsible managing director of the company, Holger Hülsken, and his executive staff, Mag. Rechberger-Krammer was able to convince himself of the highly innovative products and the progress of the ongoing integration of the company into the Henkel Group. During a tour through the new head office of Sonderhoff Engineering, she also received a very good impression of the entire team of employees as well as the new and modern workstations in the light architecture of the administration and production buildings of Sonderhoff Engineering.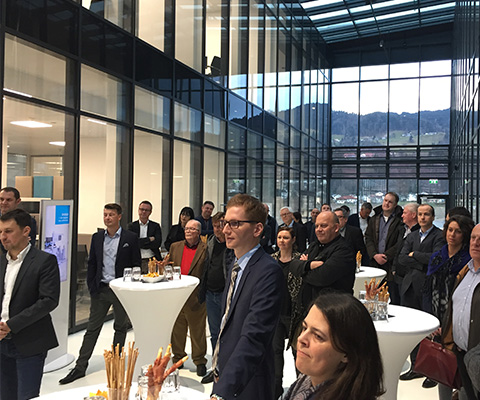 Sonderhoff Engineering receives Dornbirn entrepreneurship in new company headquarters
The Business League Dornbirn under its chairman, City Council Guntram Mäser, started in its program year 2018 with a factory tour of the Sonderhoff Engineering GmbH on Thursday evening March 15. Holger Hülsken, the managing director of the company, welcomed Dornbirn's entrepreneurship as part of the business-oriented project at the new location in the Dornbirn-Nord operating area. The interest in this event was great, especially since exciting insights into the high-tech company were to be expected.
References
ABB, BMW, BOSCH, BSH, Camfil, Dräxlmaier, Fronius, Greif, Hella, KOSTAL, MANN+HUMMEL, Mauser, Rehau, RITTAL, Siemens, Swoboda, Valeo, Volkswagen, Weidplas, Zumtobel – some of the companies that trust our expertise and experience; something of which we are very proud.
...more
Associations
For us, as a highly specialised and simultaneously international enterprise, knowledge networks and experience exchange are of great value – internally and externally. The Automobi-Cluster Business Upper Austria is an important platform for us in this.
We look forward to your visit!
In 2017 we moved into our new building in Dornbirn.

Sonderhoff Engineering GmbH

Dr. Walter Zumtobel Straße 15
6850 Dornbirn
Österreich

Tel +43 5572 398810
Fax +43 5572 398810-55

info@sonderhoff.com