Sonderhoff worldwide
Here for you, round the clock!
Worldwide support
Worldwide service
Worldwide availability
Sonderhoff: We're there for you across the globe
Over 300 million seals are produced yearly using Sonderhoff products. This takes place in over 50 countries around the globe. Today, we have in total 255 employees worldwide.
We are present in Germany, Austria, Italy, the USA and China, and are represented commercially in all important markets, offering in these countries the full range of our products and services: Job order production and potting, technical servicing, consultation and training, production and sales of sealing materials and the supply of mixing and dispensing systems.
The strategy that Sonderhoff advances is to grow together with our customers and found new job order production locations on a national and international level. Towards this, Sonderhoff offers direct job order production at its own locations and services via choice partner companies in the UK, Spain, Poland, India, Singapore, Japan, Korea and Brazil.
Since July 2017, the Sonderhoff Group has been part of Henkel AG & Co. KGaA.

What our customers love about Sonderhoff: Reliability. Proximity. Quality.
The Sonderhoff enterprise group is active in over 50 countries and is one of the world leaders in the production of reactive fluid seals as well as low-pressure mixing and dispensing systems for automated sealing of industrial parts and system components. This is not only because of "technical", but also very "personal" reasons:
Reliability
Customer references often mean more than certain internet sites...
Proximity
A strong guiding team that takes the desires of its customers seriously...
Quality
Certified quality control give our customers security...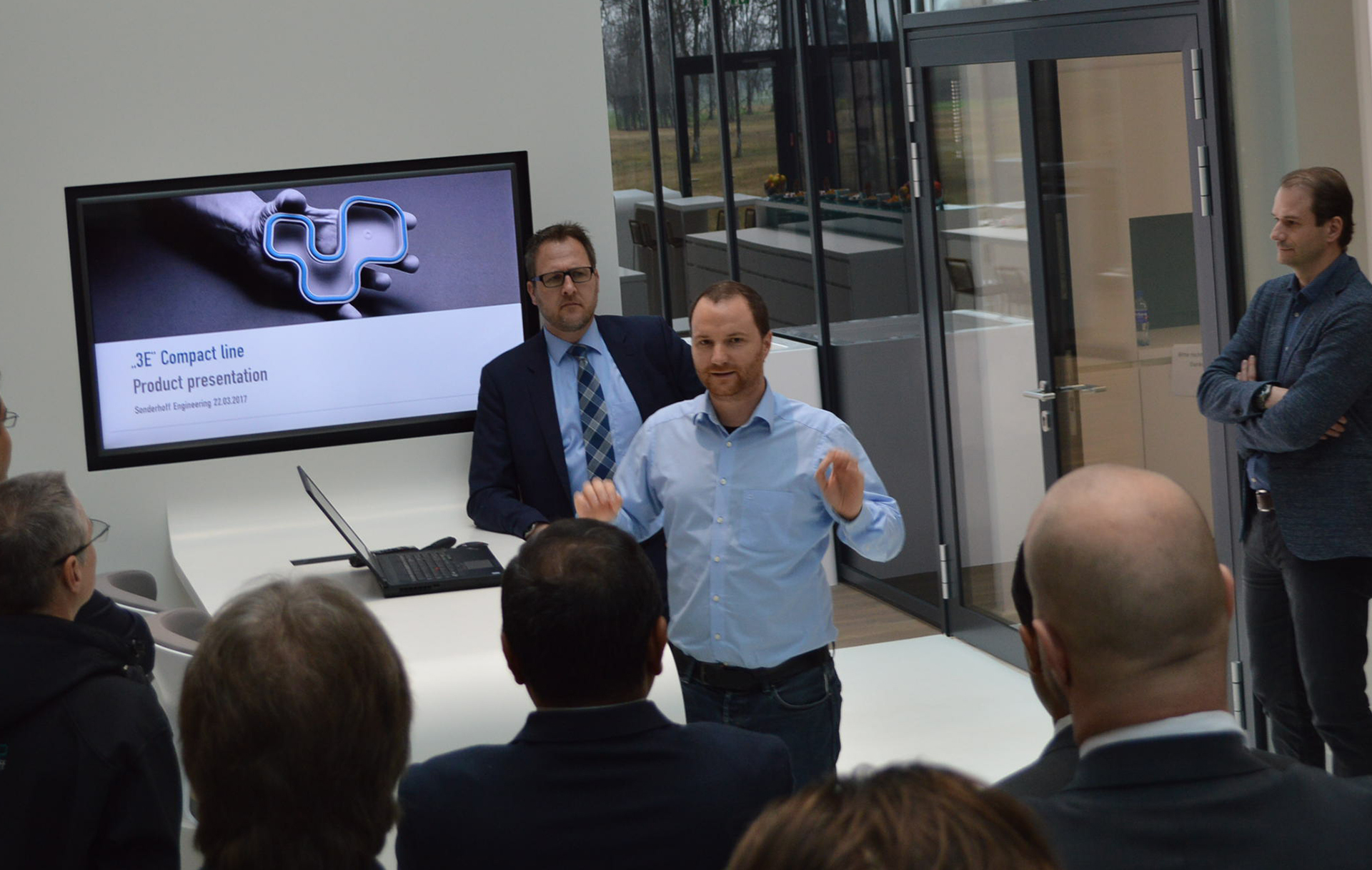 Over 50 years of Sonderhoff – a short journey through time
In 2008, Sonderhoff marked the 50th anniversary of the day on which a family business came into being, and progressed from being a pioneer to the leading specialist in the FIPFG (Formed-in-Place Foam Gasket) industry, thanks to persistence, hard work and courage.
Many of you know our products and services or have excellent connections with our employees and our enterprises.
These connections sometimes go back many years or even decades.
And perhaps you have often asked yourself how it all began and what Sonderhoff stands for – so we will happily take you with us on a short journey back in time...
Humans stand at the centre of our whole value concept.
At the heart of our comprehensive value concept is the person – as customer, employee, supplier, or as part of our environment. For this reason, Sonderhoff has set up guidelines which represent responsible and sustainable corporate behaviour:
Our customers are the most important people for our business success. Their satisfaction and success secure our future.
Our customers decide whether or not a business connection is to be set up. Our work consists in helping customers to achieve the success they desire. We seek long-lasting, sustainable business relationships.
The Sonderhoff Group offers its customers the best customer service, which is universally acknowledged and sets standards in our market segment.
The existence of our Group and our market position is based solely on the committed and positive cooperation of all employees.
Employee satisfaction in the Sonderhoff Group is an important measure of our corporate success.
The health and safety of our employees and customers is the highest priority. We are aware of our special responsibility for information, precaution and prevention.
Sonderhoff furthers new ideas and creativity. High quality and speed ensure our progress.
Protection of the environment and economical handling of natural resources are a matter of course for us.