Sealing of indicator lights and LED encapsulation
Fully automatic material application

Protection against water, dust and other weather influences

Polyurethane potting systems in transparent or opaque design for LED lights
Sealing of indicator lights and LED encapsulation for optimal protection and light transmission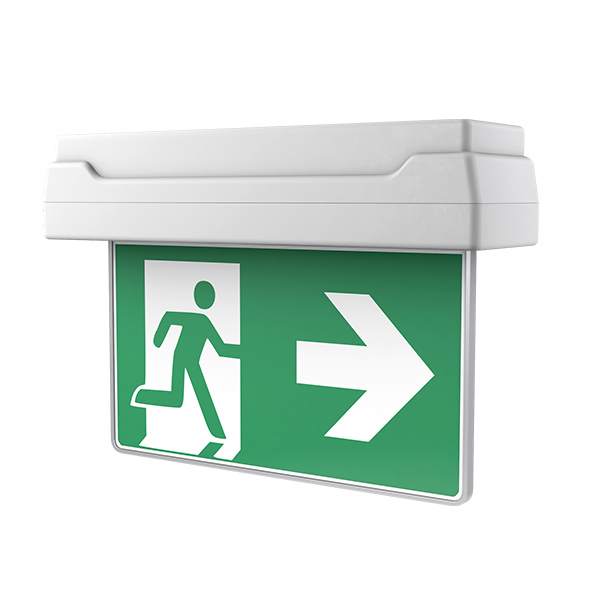 Illuminated signs, mostly equipped with LED lighting technology, are of critical, life-saving importance in emergencies as a route- finding system, e.g. improving orientation within a building to allow rapid evacuation in the event of a disaster. Legal regulations require those highly visible illuminated signs to be installed in offices, production facilities, public buildings, underground garages andtunnels.
For example, in the event of a fire they must function longer than standard light fixtures. They need to be sealed against the fire-fighting water from sprinkler systems in case of a fire in order to prevent the lighting electrics from being shorted out by moisture inside the housing which would cause the signs to fail.
For these housing seals, we use our FERMAPOR K31 series of 2-component polyurethane foams which have excellent long-term properties and very good resilience. This allows the illuminated sign housings to be repeatedly opened and closed for maintenance purposes without any reduction in the tightness of the housing seal.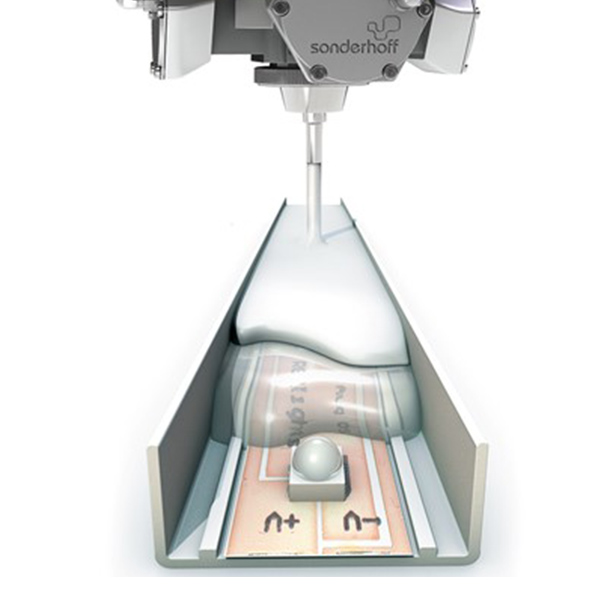 For indoor and outdoor illuminated signs, the LEDs used are often also protected from water, dust and other weathering effects by sealing them with casting resins.
For the fully potted LEDs, our polyurethane potting systems are available in transparent or opaque variants for better light diffusion. The high UV resistance of our clear aliphatic potting systems allows higher light transmission than from transparent plastic covers, which can easily get scratched. Even in a 40-day endurance test at +150 °C, the transparent potting systems still retain a light transmission of approx. 90%.
The flowability, reactivity, hardness grading, density, temperature resistance and flame protection of the 2-component FERMADUR polyurethane potting systems can be specifically adapted to your application.
Safely protect lamps and lighting electronics in indicator lights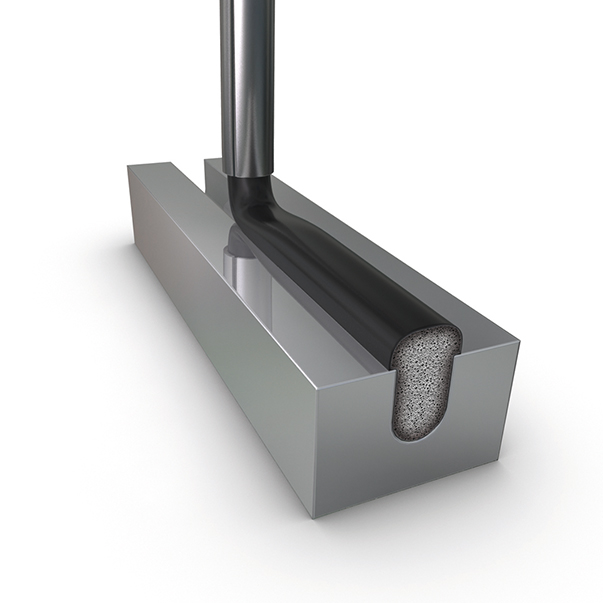 The sealing of indicator lights works by pressing the foam seal in the housing groove. As a result, the luminaire is sealed and moisture cannot penetrate into the housing. Thanks to the good resilience of the foam seal, the luminaire cover can be opened and closed again for maintenance purposes - with a consistently high level of tightness. Our sealing foams can be adjusted to be very soft so that they can be closed more easily. This also prevents bending of housings with thinner walls.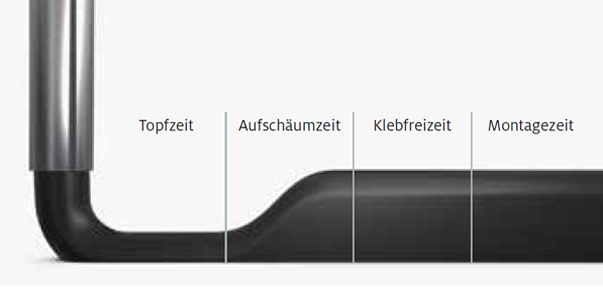 The different reaction phases of the sealing foam in the chronological sequence
Special Lighting
(Illuminated lights)
Special Lighting
(LED potting)
FERMAPOR K31-A-9675-2-VP
FERMADUR A-70A01-2-CL
FERMAPOR K31-B-4 (UL 50e)
FERMADUR B-136

Mixing ratio

4 : 1

0.95 : 1

Pot life time

38 sec
480 sec

Tack-free time

3.5 Min
10 Min

Viscosity of the A component

1,800 mPas
950 mPas

Density

0.34 g/cm³
1.13 g/cm³

Hardness (Shore 00)

64
70 (Shore A)

Temperature resistance

from -40 to + 80 °C
from -40 to + 80 °C

Pretreatment

Plasma, Corona or Primer
Plasma, Corona or Primer
In addition to the reference products, we develop material systems according to your individual requirements.
Maintenance-friendly processes
The very good resilience of the foam seal allows the indicator lights to be opened and closed again for maintenance purposes without the tightness deteriorating. After closing, the housing is tight and the sensitive lights are protected against splashing water and the effects of the weather.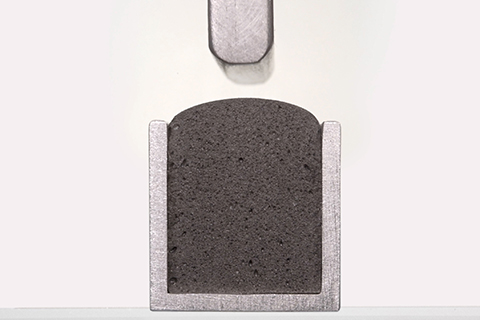 Indicator light when open, the seal is uncompressed.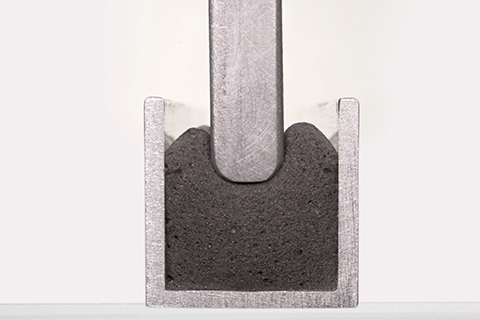 Indicator light when closed, the seal is compressed.