Always-tight luminaire housings
IP Ingress protection and NEMA against dust and moisture
UV-stable transparent potting, temperature resistant and disipating heat
Perfect potting increases durability of LEDs
Perfectly sealed luminaires are reliable – especially important in emergencies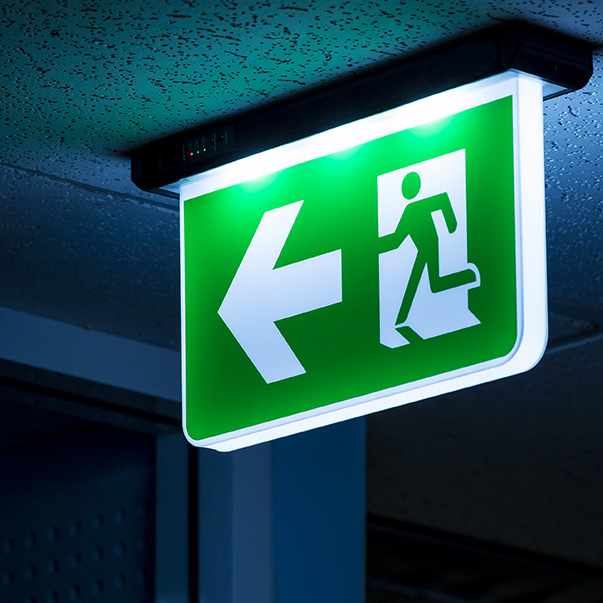 When the lights go out, panic can be the first response. That is why safety lights and lit signs are required by law to be installed, for the prevention of accidents in case of a power cut, in manufacturing facilities and public buildings.
More importantly, they have to work!
So that all interior lighting can continue to carry out its function without fault, lighting housings must be protected from damp, dust and other environmental influences. And that goes for neon tubes, energy-saving bulbs, halogen and LED technologies.

The polyurethane foam sealing systems SONDERHOFF FERMAPOR K31 are particularly suitable for the housing seals of interior lighting. For the potting of light-emitting electronics and for LED encapsulation there are used the polyurethane casting resin system SONDERHOFF FERMADUR.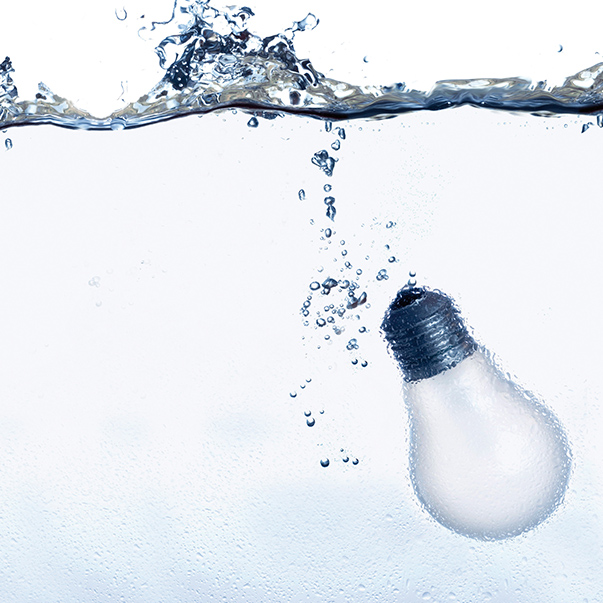 Special protection for damp-proof luminaires
Water and electricity don't mix. Damp in wet rooms can cause short-circuits and lead to serious damage to the electrical parts of lamps or LED technologies deployed there.
That is why in wet rooms and unprotected outdoor areas, special water-resistant lamps are used. The professional sealing of these lamps with Silicone based foam sealing SONDERHOFF FERMASIL or with polyurethane based foam sealant SONDERHOFF FERMAPOR K31 prevents ingress of damp and moisture and protects sensitive parts.