No corrosion of the light electronics!
Fault-free lighting – even in extreme weather
Highest requirements for IP protection and NEMA
Durability of illuminants and light electronics
Tightness of the luminaire housing with silicone foam up to IP 69K
So outdoor lights still shine bright, even on a stormy night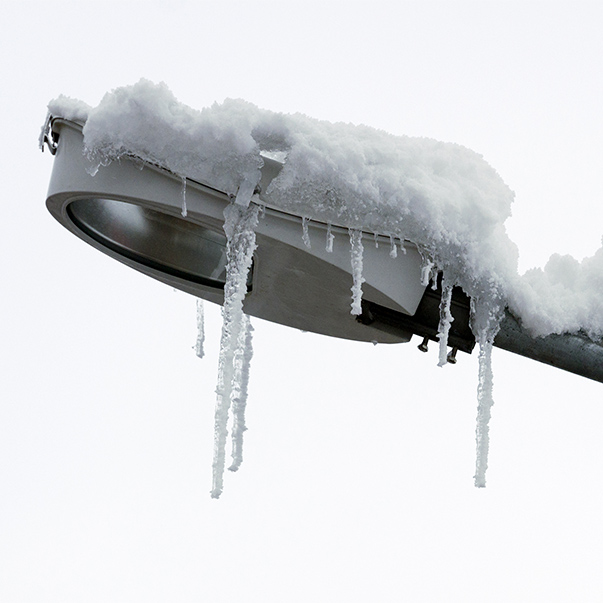 Street lighting has been around since antiquity. But it wasn't until 1884 that the first electric lights hit the streets of Berlin. After that, electrification of cities and the countryside proceeded in an unstoppable fashion.
Street and car park lighting are often exposed to extreme atmospheric conditions. And whether it's fluorescent lights, sodium-vapour lamps or LED lighting systems, bulbs, electrical ballast and electrical components must be protected from damp and dust.
Through SONDERHOFF sealing foams, the die-cast aluminium or fibreglass housings of outdoor lamps receive a perfect seal. Depending on the requirements highest IP codes are attained: with polyurethane sealing foams SONDERHOFF FERMAPOR K31 up to IP66 or up to IP 69K with silicone sealing foams SONDERHOFF FERMASIL. For extremely low and high temperatures they offer long-lasting protection, even in difficult environmental circumstances.