Because sealed also means safe!
Solutions for the household industry
Sealing of ceramic hobs
Gluing of microwave displays
Sealing of glass oven doors
So that household appliances remain sealed in everyday use.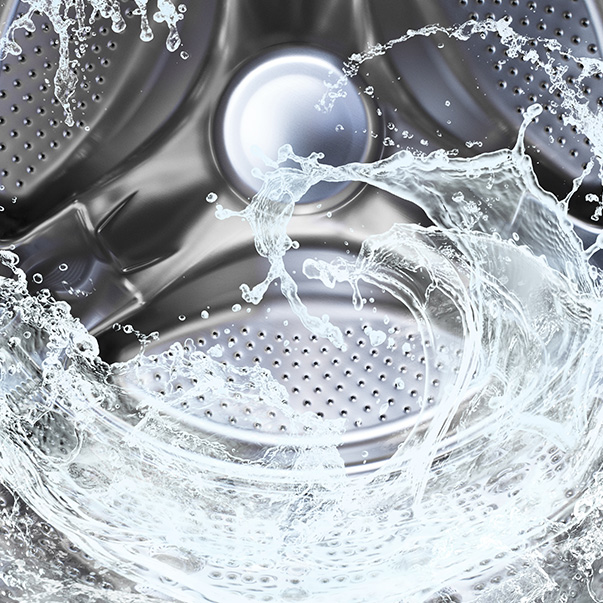 Ever more plastic parts are finding their way into washing machines, tumble-dryers, vacuum cleaners, dishwashers, fridges and freezers.
They have to meet high requirements. As do the foam sealants, cast resins and glues used in the production of white goods. They are not allowed to swell on contact with water, must withstand a wide range of temperatures and be resistant to the chemical components of washing and cleaning agents. Some are also approved for contact with food.
Because in the kitchen appliances world the hygienic preparation of food is paramount, rust-free stainless steel is often used for housings, while sealants are used that have an anti-microbial protection function.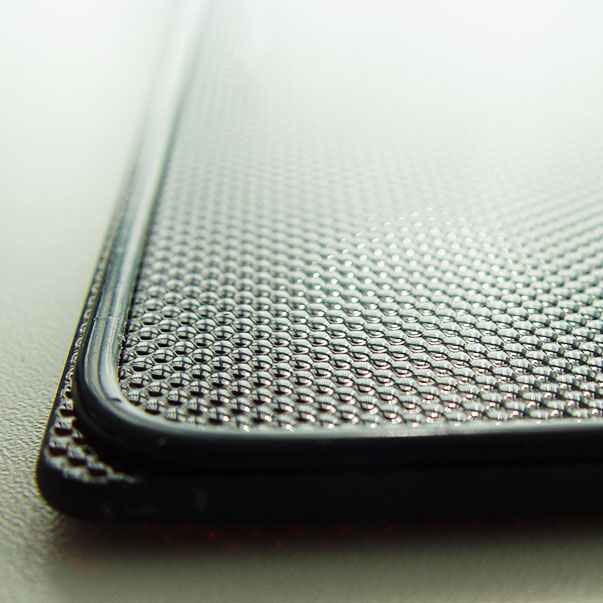 Whether in a vacuum cleaner, a ceramic hob, a sink or a washing machine – it´s often the unseen qualities that make the difference.
Unseen qualities like reliable seals, potting solutions or adhesives! Not until seals or glues fail to live up to expectations does it become apparent what an important influence they have on the functioning of the device and the lifespan of the product.
These product systems, often invisible to the end user, provide secure protection and ensure the faultless running of household appliances: Polyurethane- and silicone-based SONDERHOFF FERMAPOR K31 foam sealing systems as well as SONDERHOFF FERMADUR cast resins and SONDERHOFF FERMAPOR K31 rigid foams for filling housing cavities. SONDERHOFF FERMAGLUE adhesives offer clear advantages over the traditional joining methods, screws, rivets and welding.
Safely protecting household devices 4.0 – for the kitchen of the future
The trend towards more electronics, and thus more networking, in household and kitchen appliances is getting under way. Not least, added electronics achieve improved efficiency for the device in which they are incorporated. So that Kitchen 4.0 becomes a reality in the near future, the protection of sensitive device electronics in becoming ever more important. As white goods often use liquids, parts of the equipment have to be permanently glued and/or sealed.
SONDERHOFF FERMAPOR K31 housing seals, component adhesion with SONDERHOFF FERMAGLUE and potting solutions with SONDERHOFF FERMADUR for device electronics protect above all against moisture intrusion during use in the bathroom and kitchen.
Thus the corrosion of electronics, often a cause of loss of function in such devices, is avoided. Watertight protection of electronics is especially important for Kitchen 4.0, in order that no disruption to the communication between devices should take place.
SONDERHOFF seals fulfil the strictest norms and regulations
Flame-protected versions of our products in compliance with UL 94 (HF-1, HF-2 and HBF) are also available. With the UL classification "HF-1" our SONDERHOFF FERMAPOR K31 polyurethane foams achieve the highest US fire protection class and are self-extinguishing in case of fire.
To create the conditions for even safer use of electrical household appliances, the International Electrotechnical Commission (IEC)'s code of requirements for reaction to fire in household appliances has been tightened worldwide. The now clearly stricter criterion, "resistance to fire in unattended household equipment" is set out in IEC 60335.
SONDERHOFF FERMAPOR K31 foam sealant and SONDERHOFF FERMADUR potting, when part of the overall construction of a device, possess a UL listing for US testing requirements UL 50E and UL 508 for the safety of electrical switching devices. Under UL 50E, the sealing material to be tested is stored at 70 °C for 168 hours. After this, the tear-resistance of the seal must be at least 75 % and the elongation at break at least 60 % of the value prior to ageing.
Fully automated material application for reproducible quality
The Formed- In-Place technology (FIP) for sealing, bonding and potting with the SONDERHOFF mixing and dosing systems is especially suited to fully automated volume production in large quantities, as for example the components of household appliances.
With household appliances it is often the case that sealing, gluing or potting must take place in combination, and this, for reasons of efficiency, as far as possible using a single machine in an inline production concept. This is, what the SONDERHOFF mixing and dosing systems for 3 or 4 components can offer.

If, for example, a housing part of a household appliance is to be bonded at one point and an electronic element is to be cast at another, we can use the SONDERHOFF DM 404 dosing system for 4 components. Two material pressure containers are filled with the components A (polyol) and B (MDI hardener) for the potting and two containers for the two adhesive material components.
In certain cases, material systems can also be specified in such a way that the same hardener is used for the adhesive and casting. This means that in the SONDERHOFF DM 403 three storage containers are occupied for 3 components.
With the SONDERHOFF DM 404 mixing and dosing system for 4 components, four material systems can be processed, if for example the foam seal and glue require different hardeners.
These plants can be very easily integrated into fully automated volume production and ensure high-precision processing. With a repeat accuracy of +/- 0.1 mm of the blender head positioning over the component, constant reproducible quality of material application is achieved.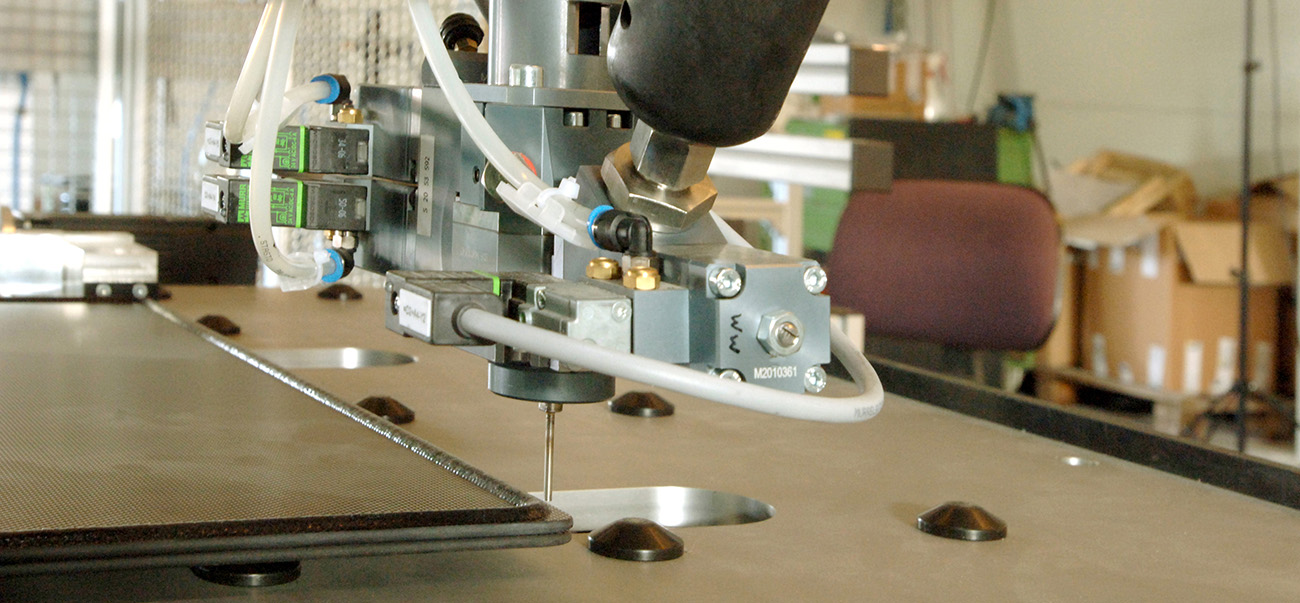 With the diversity of applications of our products, there's something for everyone
The SONDERHOFF products for sealing, bonding and potting offer you numerous solutions and new production approaches. According to the different conditions for use in different household appliances, we tailor our sealing foam, adhesive and potting system recipes to the individual requirements you specify.
For these are what contribute decisively to the functionality and safety of the household appliances in question and thus to the satisfaction of the customer.

You will find our products in numerous places:
Sealing kitchen sinks and hobs
As sealant, shock-absorber and insulation in washing machines, driers and vacuum cleaners
Insulating and sealing housing cavities in refrigerators
Gluing or foam-sealing housing parts
Gluing viewing windows in microwaves and ovens
Potting displays in household appliances
Potting electronics components in electrical appliances
Ensuring the low-noise running of electrical appliances thanks to vibration-reducing foam seals
Providing for the hygienic use of anti-microbially sealed kitchen appliances.