Seals for outdoor switch cabinets
Rapidly reacting fast-cure foam seals accelerate the hardening of the seal
Fulfil fire protection norm UL 94 HF-1
Protection classes to IP67 achievable
Perfect sealing and gluing of switch cabinets for outdoor use.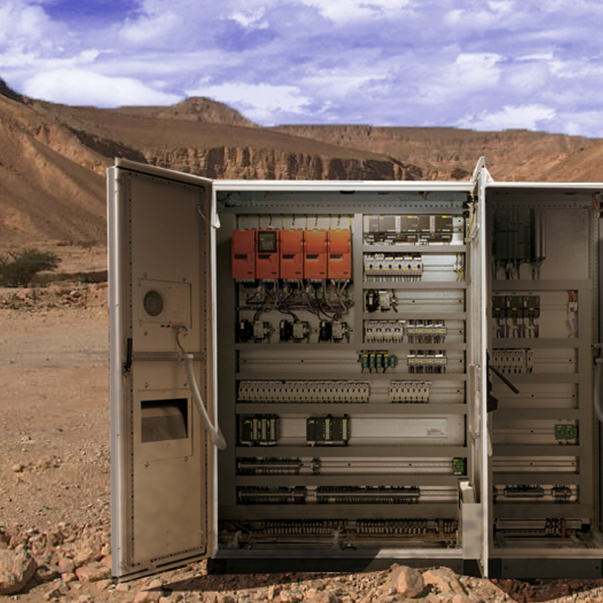 For switchgear cabinets that are permanently exposed to the influence of the weather, Henkel offers special outdoor-tested fast-cure foam seals that are especially water-repellent.
The outdoor foam-seals' water-uptake in a compromised state is lower than 3%. This means that protection classes up to IP 67 can be achieved, depending on the component design and the foam system used.
The ultra-fast-reacting SONDERHOFF FERMAPOR K31-A-6065-1-B-FC foam seal for outdoor use can be installed after just 20 minutes* (standard 60 minutes). The tack-free time for this fast-cure foam seal is approx. 3 minutes* (after roughly 12 minutes).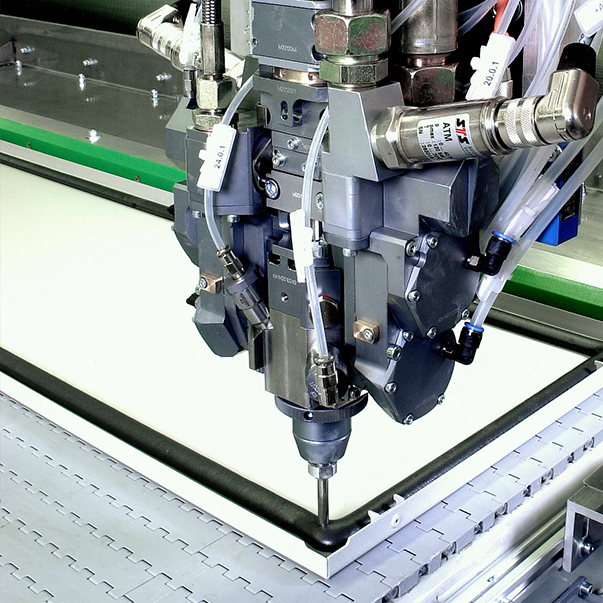 SONDERHOFF seals save time and money
The advantage is: shorter tack-free times mean that further processing steps can start sooner (the given values can vary according to temperature, processing and machinery-related influences).
Until final assembly, the individual switchgear cabinet components - side pieces, back wall and doors - are usually stored in piles until they are fully cured. If the new switchgear cabinet seals enable the installation times to be reduced by at least half, significantly fewer components need to be stacked up for a shorter length of time. This saves on storage space and warehouse costs.
Investments in tempering furnaces, such as the type used to cure 1K foam seals, are not necessary thanks to the significantly faster reaction behaviour of the 2-component fast-cure foam seals.