Shut the door and everything's tight.
Solutions for the switch cabinet industry
Fast-cure foam seals for in- and outdoors
High flame protection according to fire safety standard UL 94 HF-1
Elastic recovery of 95%, tested in accordance with DIN EN 1856
Very good adhesion to powder coating
Fire-protected sealing of switch cabinets and electronics housings.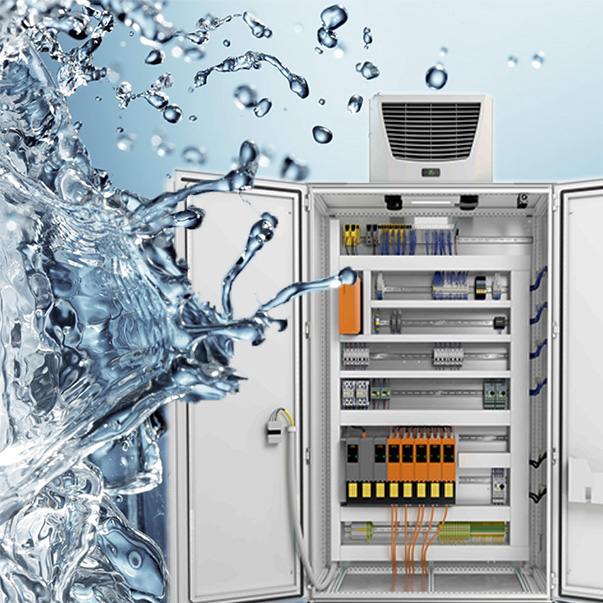 Nowadays, the lifeblood of highly automated industrial production flows together in the switchgear cabinets used for electrical distribution and control and safety technology of the production systems.
The sensitive electronics involved are given the best possible protection against faults and mechanical damage by the switchgear cabinet body. But the switchgear cabinet must be sealed too – damp, dust and other atmospheric effects have to be kept outside! This is particularly important in outdoor use.
The seamlessly foamed polyurethane foam sealant FERMAPOR® K31 ensures this in conformity with the switching appliance norm DIN EN 61439. Thus, corrosion-related disturbances of the electronics and the production stoppages they cause are avoided, along with the high costs incurred thereby.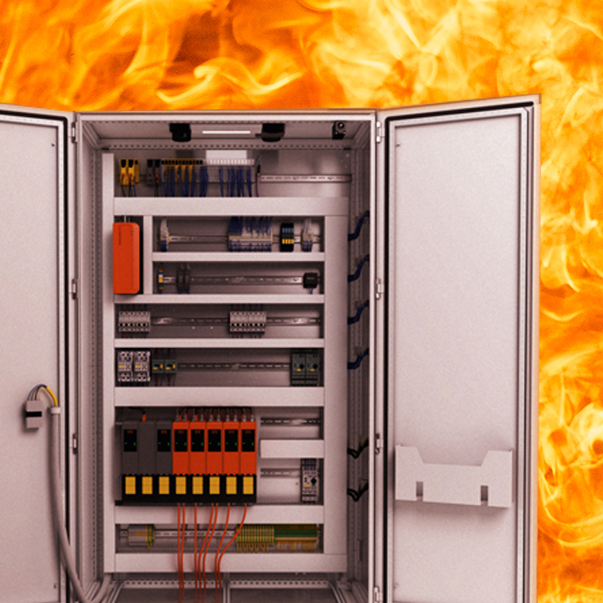 Sonderhoff fulfils a wide range of requirements and norms
In the secure and economical sealing of switchgear cabinets, a diverse range of requirements and norms (e.g. DIN EN 61439) are to be regarded: norms and requirements which are fulfilled by Sonderhoff foam sealing systems.
Suitability for indoor or outdoor use
High impermeability according to the testing classification NEMA for North America or IP-classes (Ingress Protection) in Europe.
Shortened tack-free and assembly times
Electromagnetic compatibility (EMC)
Antimicrobial protection against mould and fungal attack
Good elastic recovery of the foam seals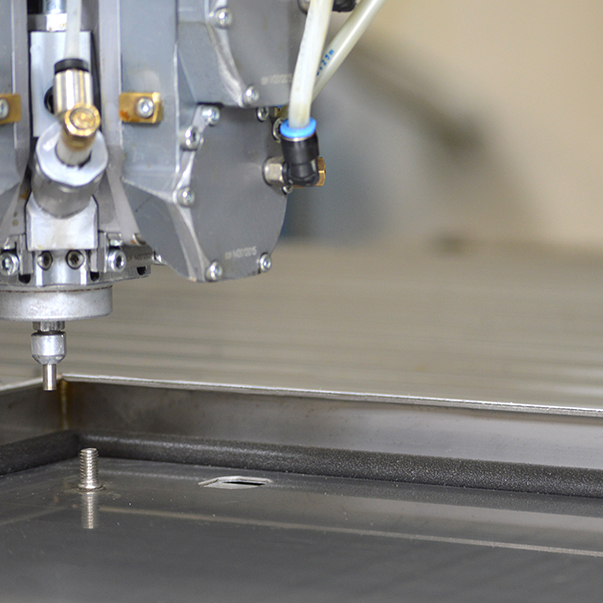 Your solution: Foam sealing and gluing systems by Sonderhoff
Sonderhoff's modern foam sealing systems, such as polyurethane-based FERMAPOR® K31 and silicone-based FERMASIL® have these qualities in abundance; they seal the sides, back walls and doors of switchgear cabinets perfectly. At the same time, our foam seals display excellent adhesion to the powder coatings that are the norm in switchgear cabinets and electricity distributors. After pre-preparation with primer or thermal processing, adhesion to stainless steel, SMC or plastics such as PC and ABS is possible.
Alongside the sealing of switchgear cabinets with seamless polyurethane foam sealant FERMAPOR® K31, gluing as a process in the production of switchgear cabinets is becoming ever more important, for example, the gluing of glass viewing panels in powder coated switchgear cabinet doors. For this, the polyurethane-based gluing system FERMAGLUE® is available.