Going into the future with Henkel
Perfect protection of the components for e-mobility
Efficient and precise sealing solutions for battery housings, inverters and charging stations

Process competence, material systems and dosing systems from a single source

Sealing, gluing and potting in contract manufacturing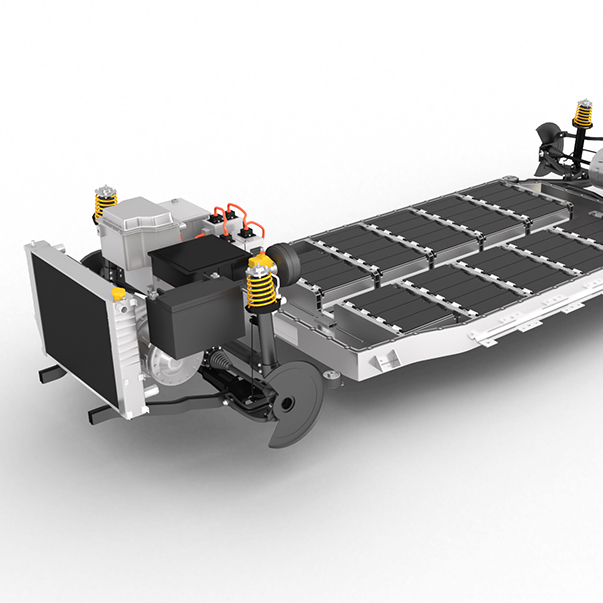 Electrification is key to mobility and to making people's lives more sustainable. New and revolutionary technologies are driving the biggest transformation the automotive industry has seen in the last hundred years. The car of the future will be primarily electric, as well as connected to its environment and self-driving, in addition to other new types of drive.
The market for e-mobility will continue to grow unabated in the coming years. According to the German government's National Development Plan, there will be around 2 to 3 million electric vehicles in Germany alone by 2025. To achieve the EU's goal of climate neutrality by 2050, experts say at least 30 million zero- emission vehicles will need to be on EU roads by 2030, with three million public charging stations and up to 1,000 hydrogen refueling stations.
But what does this radical upheaval mean for you? Does an increased production volume also present you with new challenges time and again? Henkel will be pleased to develop individual automation solutions for you according to your requirements. Are you also wondering how you can make your production processes more efficient? As process experts, we ensure perfect interaction between our dispensing technology and the sealing system selected from our product portfolio.
SONDERHOFF SYSTEM SOLUTIONS (S3) - Sealing, gluing and potting from a single source
With SONDERHOFF SYSTEM SOLUTIONS (S3) you get everything from a single source, from material systems to mixing and dosing systems to contract manufacturing.
As process experts, we offer OEMs and suppliers individual advice on automation and application technology. Our material solutions with different properties include foam seals based on polyurethane or silicone as well as systems for gluing and potting. We support you with application-technical advice from the construction phase of the components to the fully automatic material application with FIPFG technology.
Alternatively, the SONDERHOFF contract manufacturing service gives you the option of us taking on the sealing, gluing or potting of your components directly for you, from the sampling of prototypes and small series to large-scale production.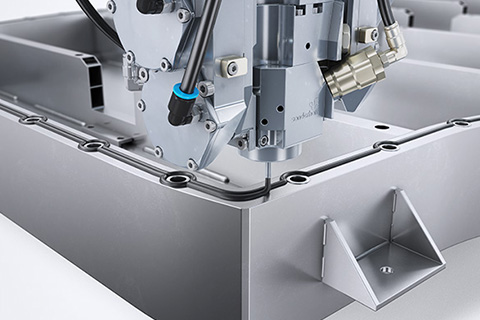 Sealing of E-Battery housings
With the SONDERHOFF brand, Henkel has many years of experience in sealing battery housings. As a manufacturer of sealing systems, mixing and dosing machines and as a process expert for material application with FIPFG technology, we combine material and engineering expertise. We provide you with individual sealing solutions that improve the longevity of batteries for e-cars.